Who We Are
We are dedicated to making a positive change in the lives of those struggling with addiction. Our website and helpline are for members of the public that want access to quality information and resources to overcome drug and alcohol dependency. 
We do not provide treatment services directly, and instead guide callers to appropriate providers.
We are National in the sense that our helpline is dedicated to helping those residing in the United States, and have no governmental affiliation whatsoever. We are self funded and for profit.
The content found on our site is not professional medical advice. Users of our site should not use our content as professional medical advice. Please see our site-wide disclaimer for more information.
We do not accept any website advertising offers, and nor do we accept or solicit payments from members of the public. 
What We Do
We provide accessible resources and contact information to anyone who may be in need of substance abuse or mental disorder help. We strive to help as many people as we possibly can to reduce both the stigma and impact of addiction. 
Addiction has personally affected our lives. Our families, friends and loved ones have battled with substance abuse and mental disorders. These personal experiences has led us to create a resource for those who are looking for help.
Addiction holds people back from achieving their full potential, devastating relationships, friendships, careers, businesses and more. There is nothing more satisfying to us than hearing about a recovery that started with a call to our helpline. 
Editorial Contributors
Gabriela López, PhD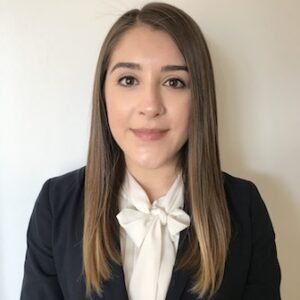 Dr. Gabriela López is a postdoctoral fellow at the Department of Behavioral and Social Sciences Center for Alcohol and Addictions Studies at Brown University's School of Public Health. She received her PhD in 2020 from the University of New Mexico.
Dr. López focuses on the intersection of alcohol use and sexual violence among sexual and racial/ethnic minority women. Her work has been recognized by the Association for Psychological Science for outstanding research with socially underrepresented populations.
Dr. Abe Malkin, MD MBA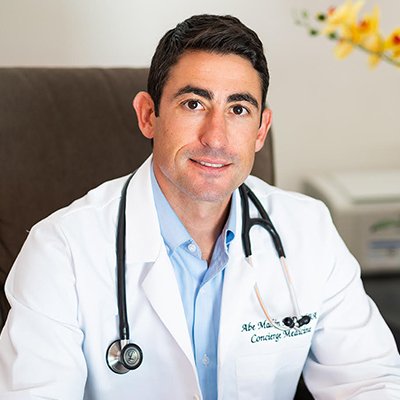 Dr. Abe Malkin is the founder and medical director of Concierge MD LA, a provider of high-end medical care in Los Angeles. He graduated with a combined MD/MBA under a joint program from Tufts University School of Medicine and The Heller School for Social Policy and Management at Brandeis University.
Dr. Malkin is the medical director of Grace Recovery and 1 Method Center, and is a contracted physician for Avalon Malibu. He is also the founder and medical director of Elite Home Detox, a personalized addiction and recovery service. He completed his 3-year family residency for Kaiser Permanente in 2016, and is board certified in the state of California (license number: A 133110).
Dr. Malkin believes in the importance of clear and accurate health information in the media. He makes regular TV appearances, and has been quoted in publications such as National Geographic, Yahoo, Vice and Reader's Digest.
Jennifer Merrill, PhD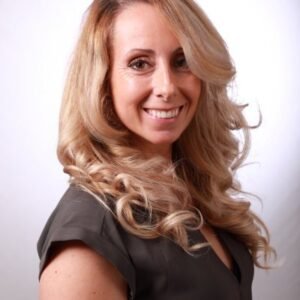 Dr. Jennifer Merrill is an Associate Professor in the Department of Behavioral and Social Sciences at Brown University. Her research focuses on alcohol misuse among young adults. She received a five-year grant from the National Institute on Alcohol Abuse and Alcoholism to study high-intensity drinking and alcohol-induced blackouts among young adult populations.
Dr. Merrill received her PhD in 2012 from the University at Buffalo, and is a licensed clinical psychologist in Rhode Island (Credential ID: PS01479). In 2018 she received the Distinguished Scientific Early Career Contribution Award from the American Psychological Association's Division 50 (Society of Addiction Psychology).
Dr. Merrill has published over 70 peer-reviewed articles in journals such as Psychology of Addictive Behaviors, Addictive Behaviors and Journal of Studies on Alcohol and Drugs. Her published work includes Drinking over the lifespan: Focus on college ages and Event-level correlates of drinking events characterized by alcohol-induced blackouts.
Dr. Samantha Miller, MB ChB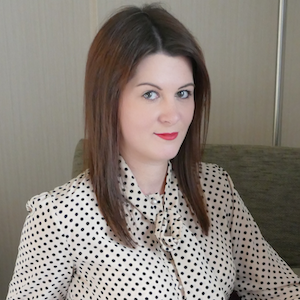 Dr. Samantha Miller is a UK qualified medical doctor (7561464). She graduated in medicine from the University of Glasgow, and remains an active physician. Dr. Miller also publishes articles and papers on health-related topics, provides educational content for various mediums, and lectures/educates in person.
Dr. Miller believes in the importance of providing people with clear, reliable health information. She comments on health-related topics in the media for Drug Helpline, and has been featured in publications such as Healthline and Discover Magazine. 
Michelle Pugle, MA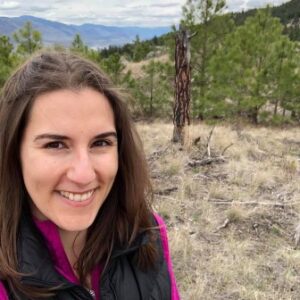 Michelle Pugle is a freelance health journalist who writes for Healthline and a range of other health and wellness publications. She brings the latest research and expert opinions to her audience in an engaging and accessible manner. Her particular areas of focus include recovery, addiction, mental health and chronic illness.
Michelle has a Bachelor's Degree in Sociology and English from Thompson Rivers University, and a Master's Degree in Women's Studies and Feminist Research from Western University. She is also SafeTalk Certified.
Michelle is the author of Ana, Mia & Me: An Eating Disorder Recovery Memoir. The book provides a raw look at life with an eating disorder, written from the perspective of a seventeen-year-old Michelle, and is available in paperback and as a Kindle download.
Hailey Shafir, M.Ed., LCMHCS, LCAS, CCS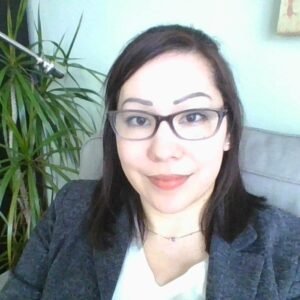 Hailey Shafir is a licensed addiction specialist and mental health counselor. She graduated from North Carolina State University with a master of education in clinical mental health counseling in 2012, and has developed deep expertise in the areas of mental health, behavioral addictions and substance abuse.  She is passionate about using this knowledge to raise awareness, provide clear and accurate information, and to improve the quality of treatment for these disorders.
Hailey is a regular contributor to several websites providing information on mental health and addiction, including Drug Helpline, Choosing Therapy, Addictions.com and Rehabadviser.com.  She is the founder of Plan-it Therapy, Keep Counsel, and Therapeutics, where she divides her time between clinical work, supervision, content writing, training, and consulting.
Hailey is an LCMHCS (license number: S9539) under the North Carolina Board of Mental Health Counselors, and an LCAS (ID: LCAS-21333) and CSS (ID: CCS-20721) under the North Carolina Addictions Specialist Professional Practice Board.   
---
Frequently Asked Questions
The following questions are the most frequently asked questions. If you have questions that are not answered by the following, you can contact us anytime.
Can I Call for Someone Else?
Yes, we exist to provide resources to anyone. You can call the helpline for someone you are concerned about and for a loved one. You don't have to have a substance abuse or addiction problem yourself to call the hotline.
What are the Hours of Operation?
We operate 24 hours a day, 7 days a week. On occasion, our helpline is not staffed due to holidays or other personnel limitations. If your phone call is not answered, feel free to call us back. We strive to answer every call, but call volumes, budgets and other restrictions prevent us from answering every single call that comes into us. If we aren't answering, try giving SAMHSA a call at 1-800-662-HELP (4357).
If you are experiencing a medical emergency or any type of life-threatening situation, call 911.
Do I Need Insurance to Call the Helpline?
No, insurance is not required to call the helpline. The helpline is toll-free. If you decide to go to treatment after you call the hotline, you will most likely need insurance or you will have to pay out of pocket.
Why Don't I Just Call SAMHSA from Their Site?
You can definitely call the SAMHSA phone number from their site and should call SAMHSA if you would like help from a federally funded organization associated with the United States government. We advise that you try calling them before calling us, as they are a government organization and have great resources. Drughelpline.org is an alternative resource provided to those in need. You can access the SAMHSA website by clicking here or you can call them at 1-800-662-HELP (4357).
We aim to provide as many resources as possible and want to alleviate the volume of calls that other organizations receive in order to reduce treatment times. We also strive to protect those who are seeking treatment from unethical treatment centers.
Will my Information be Kept Private and Confidential?
We fully understand the importance of protecting your privacy.  Please read our privacy policy if you would like more information on the specifics of how your data is handled. If you are attempting to remain as anonymous as possible, it is recommended that you use Incognito searches (Google Chrome), Private Tabs (Mozilla Firefox) or Private Browsing (Apple Safari). Also, you can clear your cache and search history if you opt to use standard browsing. Lastly, be sure that your internet connection is on a private network.
Is my Call Free?
Yes, your call on the hotline is 100% toll-free. However, standard message and data rates may apply from your provider. If you require addiction treatment following the call, charges may apply in accordance with the option you select. 
Is This Content Professional Medical Advice?
No. Any and all content found on our website is not professional medical advice. This content should not be taken as, or replace, advice from a medical professional. Please consult a medical professional for any health-related concerns.
If you are experiencing a medical emergency or any type of life-threatening situation, call 911. Do not reference the content found on Drughelpline.org as professional medical advice at any point, especially in the case of an emergency.
Last updated: October 14, 2020