Misuse of prescription drugs refers to taking a prescription medication at a dose or in a manner other than as prescribed. It can also mean taking a prescription drug prescribed to someone else, even if it's for a valid medical condition. Last but not least, prescription drug misuse also refers to the non-medical use of drugs to feel euphoric.
Misuse of prescription drugs can result in addiction, can have serious health consequences, and may even be fatal. Three classes of prescription medications are commonly misused in the United States—opioid pain medications (Oxycontin, Percocet, Vicodin, Lortab), sedative-hypnotics (Xanax, Valium), and stimulants (Adderall, Concerta). [1] If you or a loved one has developed an addiction to prescription drugs, a helpline can help you find treatment resources and take the first steps towards recovery.
What is a Prescription Drugs Hotline?
This is a toll-free telephone number where callers receive information about prescription drug misuse and addiction. This information is provided free of cost. You do not have to have health insurance to call a prescription drugs hotline.
When you call a drug helpline number, you are assured of privacy and confidentiality. You will not get into trouble with the law for asking questions about prescription drug misuse or addiction.
Most hotlines are available 24/7/365, meaning you can call any time of the day or night, even on weekends and holidays. The helplines provide round-the-clock support and guidance for individuals and families struggling with prescription drug misuse and addiction.
Calling a prescription drugs helpline does not put you under any obligation to start treatment. It is simply a resource where you can obtain information and learn about your treatment options.
Prescription drug hotlines ensure you are not alone in your battle against addiction. If you simply want someone to talk to, knowledgeable, helpful, and non-judgmental advisors are there to listen and help you gain mental clarity, organize your thoughts, and decide on your next steps.
The National Drug Helpline is a free, confidential, 24/7 prescription drugs helpline. You can call (844) 289-0879ℹ for any questions or concerns about prescription drug addiction in yourself or someone you love.
What Questions Should I Ask a Prescription Drugs Hotline?
A prescription drugs helpline can answer any question on your mind. Some of the most common questions that people ask are:
What are the signs and symptoms of prescription drug addiction?
How can I tell if a loved one is misusing or addicted to prescription drugs?
What are the health consequences of prescription drug misuse?
How can I prevent a prescription drug overdose?
Are there any prescription drug rehabs near me?
Will my insurance policy cover addiction treatment for prescription drugs?
What resources are available to overcome prescription drug addiction?
What can I do to prevent prescription drug addiction?
When you call a prescription drug helpline, you can discuss your concerns without fear of disapproval. No question is out of bounds. Feel free to call anytime with the assurance that you will get confidential, non-judgmental support and guidance.
Prescription Drug Hotlines
Prescription drug hotlines are not emergency or crisis helplines. If you or someone you love is in a dangerous or life-threatening situation, such as a prescription drug overdose, please call 911 immediately or go to the nearest emergency room. In non-emergency situations, you can call the following prescription drug hotlines for information, guidance, and resources.
National Drug Helpline (844) 289-0879ℹ
The National Drug Helpline is a free, confidential, 24/7 prescription drug helpline for individuals and families dealing with prescription drug addiction. You can call the National Drug Helpline for general information about prescription drug misuse or specific information about treatment options and resources in your community. If your call to the National Drug Helpline is not answered (this could be due to staff shortage or high call volumes), please try calling back another time. You can also call one of the other hotlines listed below.
SAMHSA 1-800-662-HELP (4357)
The Substance Abuse and Mental Health Services Administration (SAMHSA) is a U.S. government organization that operates a free, confidential prescription drugs hotline. You can call this helpline 24 hours a day, 7 days a week, and gain access to extensive resources and referral services nationwide. The helpline advisors speak English and Spanish.
National Suicide Prevention Lifeline 1-800-273-TALK (8255)
If you are experiencing emotional distress or suicidal thoughts, you can call the National Suicide Prevention helpline and speak to a trained advisor who can help you overcome a mental health crisis.
National Poison Control 1-800-222-1222
The United States Poison Control helpline is a toll-free number where callers can get information about the prevention and treatment of prescription drug overdoses.
Cost of Prescription Drug Addiction Treatment
The cost of treatment for prescription drug misuse or addiction depends on several factors, such as the severity and duration of the addiction, the location and type of rehab, and any co-occurring mental health problems which can affect the duration of rehab.
Health insurance: You can call the National Drug Helpline on (844) 289-0879ℹ to learn more about your insurance coverage, including deductibles, co-pays, and out-of-pocket expenses.
Location and type of rehab: Rehab programs in some locations in the U.S. are more expensive than others. Your cost of treatment for prescription drug addiction will also depend on the type of program—outpatient or residential. Outpatient programs typically cost less but are less intensive. Residential programs provide 24/7 medical care as well as board and lodging, so they tend to cost more. To learn more about the estimated cost of treatment, call the National Drug Helpline (844) 289-0879ℹ . In general, you can expect to pay:
$250 to $800 per day for medical detox
$3,000 to $10,000 for a 4-week intensive outpatient program
$1,400 to $10,000 for 12 weeks of outpatient counseling
$5,000 to $80,000+ for residential treatment
Financial assistance: Many people put off entering rehab for prescription drug misuse or addiction due to the cost of treatment, but this doesn't have to be the case. There are financial assistance opportunities such as government-subsidized rehab programs, grants, scholarships, deferred payment plans, sliding-scale payments, and third-party loans to make treatment more affordable.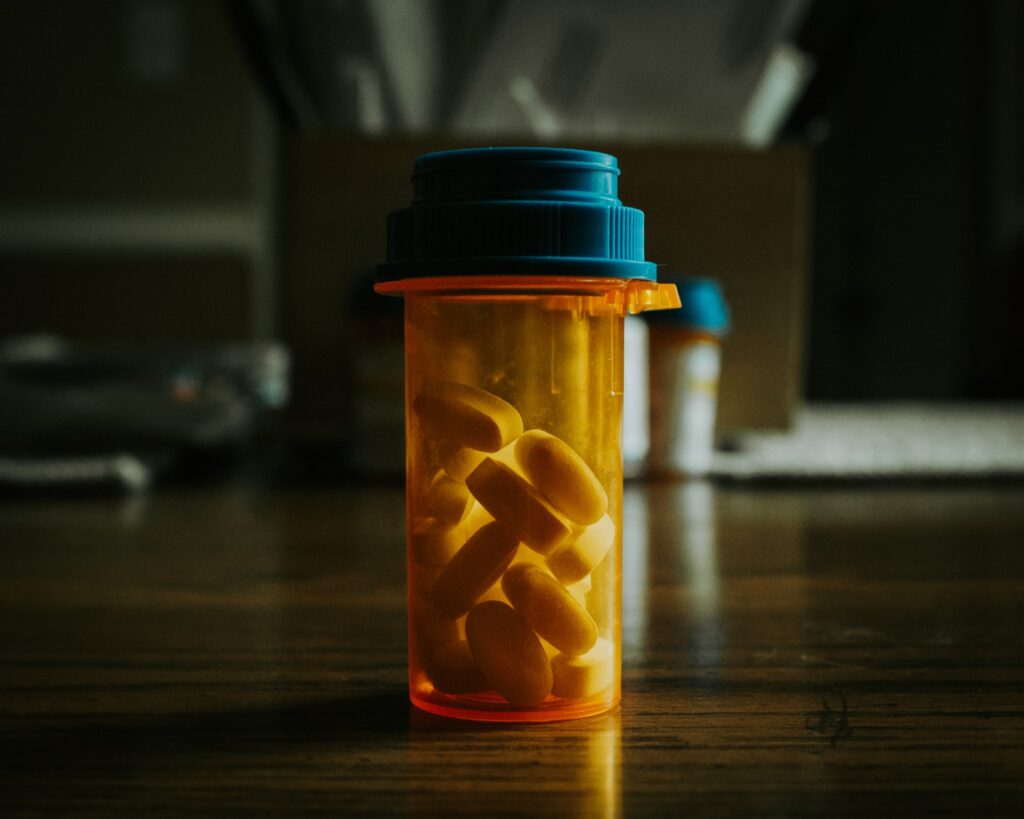 Treatment Options for Prescription Drug Addiction
Treatment for prescription drugs addiction will depend on the type of drug you're misusing, your health status, and your psychosocial needs. Full and successful recovery requires a multi-pronged approach, with detoxification, counseling, and medications. Detox will flush out the prescription drugs from your body. Counseling will help you change unhealthy drug-seeking behaviors. Medications will help relieve withdrawal symptoms and reverse the effects of the misused drugs on your brain and body. [2]
Treatment for Opioid Drug Addiction
Two medications, methadone and buprenorphine, are used to treat opioid use disorders. These medications prevent withdrawal symptoms and reduce drug cravings, thereby reducing the risk of relapse. Another medication, naltrexone, is used in people with an addiction to opioid painkillers. Naltrexone prevents opioid drugs from exerting their effects by binding to the same receptors in the brain. Another medication, called naloxone, is not used to treat addiction but is used to restart breathing in a person who has overdosed on opioid drugs.
Treatment for CNS Depressants Addiction
People with an addiction to sedative-hypnotics like benzodiazepines (benzos) need professional treatment because withdrawal symptoms can be severe, even life-threatening. Rehab typically consists of medically supervised detox and a gradual reduction in the dosage of the drugs, combined with behavioral therapies to develop coping skills.
Treatment for Sedative-Hypnotic Addiction
If you have developed an addiction to prescription stimulants like Adderall or Concerta, treatment will consist of gradually reducing the dose to ease withdrawal symptoms. Following this, you may benefit from behavioral therapies to learn coping strategies and prevent relapse.
Can I Call a Prescription Drugs Hotline for a Relative or Friend?
Yes, prescription drug helplines are available to anyone seeking information and resources on prescription drug misuse or addiction. If your relative or friend is battling prescription drug misuse or addiction, you can call the National Drug Helpline on (844) 289-0879ℹ for support and guidance
What Questions Will a Prescription Drugs Hotline Ask?
Because there is a stigma attached to prescription drug misuse or addiction, you may be hesitant to discuss your addiction with family and friends. A helpline is like a helpful and non-judgmental friend who is knowledgeable about addiction recovery and can help you find the resources you need. You can also call the helpline simply to discuss whatever is on your mind.
If you are feeling overwhelmed about calling, it might help to be prepared with answers to the most common questions:
Which prescription drug are you misusing?
How long have you been using the prescription medication?
How frequently and at what dose do you use the prescription medication?
Do your family members and friends know about your addiction?
Do you have any other co-existing physical or mental health problems?
Have you been to drug rehab before for prescription or illegal drugs?
Are you using any other illegal drugs?
Are you ready to get help?
Are Prescription Drug Helplines Free?
The National Drug Helpline on (844) 289-0879ℹ is a free prescription drug hotline. Your calls to this toll-free number are free. The information provided is also free. You can call the National Drug Helpline even if you don't have health insurance. However, if you decide to start treatment, you will need insurance or pay out-of-pocket for rehab.
Besides the risk of serious health consequences, prescription drug misuse puts you at risk of accidents, legal trouble, poor performance at work, breakdown in relationships, and death from overdose. Call the National Drug Helpline on (844) 289-0879ℹ to start your recovery.
Last updated: March 8, 2023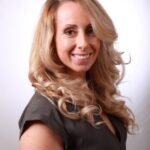 Dr. Jennifer Merrill is an Associate Professor in the Department of Behavioral and Social Sciences at Brown University. She received her PhD in 2012 from the University at Buffalo, and is a licensed clinical psychologist in Rhode Island (Credential ID: PS01479).
Dr. Merrill has published over 70 peer-reviewed articles in journals such as Psychology of Addictive Behaviors, Addictive Behaviors and Journal of Studies on Alcohol and Drugs. Her published work includes 'Drinking over the lifespan: Focus on college ages' and 'Event-level correlates of drinking events characterized by alcohol-induced blackouts'.