Benzodiazepines (benzos) are a class of prescription sedative-hypnotic tranquilizers that are used to treat a host of medical conditions, including panic disorder, anxiety, insomnia, and seizures. They are also used during the treatment of alcohol use disorder. When used as prescribed, benzos are effective in inducing sedation, relaxing muscles, and reducing anxiety. However, benzodiazepines are habit-forming and you can quickly become addicted to them. Withdrawal symptoms make it hard to quit benzo use and overdoses can be fatal. It is worth noting that many individuals have legitimate reasons for benzodiazepine use but develop an addiction over time because they do not follow their doctor's orders.
In the United States, more than 120 million benzodiazepine prescriptions are written each year (2017 figures). [1]For every 100 visits to a doctor's office, 27 result in a benzodiazepine prescription. What's more, deaths related to benzo abuse have increased dramatically in the past decade or so, up from 1,000 deaths per year in 1999 to more than 11,000 deaths per year in 2017. [2]
The most common benzodiazepines prescribed in the US are Xanax (alprazolam), Valium (diazepam), Ativan (lorazepam), Restoril (temazepam), and Klonopin (clonazepam). Benzodiazepines are available on the street as benzos, downers, tranks, and nerve pills. Abuse of benzodiazepines is often associated with multiple other illicit substances, either to obtain euphoric effects or to control withdrawal symptoms, putting users at great risk. If you or someone you love has developed an addiction to benzodiazepines, calling a benzo hotline can be your first step towards recovery.
What is a Benzos Hotline?
A benzodiazepine hotline is a toll-free telephone number where callers can obtain free information about benzos use and addiction. You do not need to have health insurance to call a benzos hotline. Information is provided to everyone irrespective of insurance status.
Your call to a benzodiazepine hotline is private and confidential. You will not get into trouble with law enforcement for calling. You can speak frankly about your concerns and get the information you need.
A helpline can be a source of information, support, and guidance for individuals and families struggling with problems related to benzodiazepine use. Most operate around the clock, so you can call whenever it's convenient. Moreover, calling does not put you under any obligation to enter rehab. The benzos helpline will give you information and resources, but the ultimate decision to start addiction treatment will be yours. Even if you're not yet ready to start rehab, calling a hotline can help you organize your thoughts and gain some mental clarity about your next steps.
The National Drug Helpline on 1-844-289-0879 offers a free, confidential, 24/7 helpline. Call today if you or a loved one needs help with overcoming benzo addiction.
What Questions Should I Ask a Benzodiazepines Helpline?
Advisors at benzo helplines are non-judgmental, knowledgeable, and helpful. You can ask them whatever is on your mind without fear of reprimand. Some of the most common questions people ask when they call are listed below:
How can I tell if I have a benzo addiction?
How can I recognize problematic benzodiazepine use in a loved one?
What are the health effects of benzo use?
What are the signs of a benzodiazepine overdose?
Are there any benzo rehabs near me?
Will my health insurance policy cover benzo addiction treatment?
Where can I access resources for problematic benzo use in my community?
How can I prevent benzo misuse in someone I love?
Benzos Hotlines
Benzodiazepine hotlines are not equipped to handle crises or emergencies. If you are in a life-threatening situation, such as a benzo overdose, call 911 immediately or go to the nearest emergency room.
National Drug Helpline 1-844-289-0879
The National Drug Helpline is a free benzodiazepine hotline that operates 24 hours a day, 7 days a week, 365 days a year. The helpline offers free information to individuals and families battling benzo addiction. All calls to the National Drug Helpline are confidential. You can learn about treatment options and resources in your area. You can also call if you simply want someone to talk to and get your thoughts in order. Occasionally, your call to the National Drug Helpline may not be answered due to staff shortage or high call volumes. Please try calling back at another time or call one of the other helplines below.
SAMHSA 1-800-662-HELP (4357)
The SAMHSA (Substance Abuse and Mental Health Services Administration) is a US government organization that operates a 24/7, free, confidential benzodiazepines hotline. You can call the SAMHSA hotline and gain access to extensive nationwide resources and referral services in English and Spanish.
National Suicide Prevention Lifeline 1-800-273-TALK (8255)
People who are experiencing a mental health crisis with suicidal thoughts can call the National Suicide Prevention hotline and speak to advisors for help in dealing with emotional distress.
National Poison Control 1-800-222-1222
The U.S. Poison Control hotline is a toll-free number that provides information about drug overdoses, including benzodiazepine overdoses.
Cost of Benzodiazepines Addiction Treatment
Treatment for benzodiazepine addiction is available at rehabs around the United States. The cost of treatment varies from person to person and depends on the location, type of treatment, and insurance coverage. Some of the factors that will affect how much you pay for benzos rehab are listed below:
Health insurance: Most health insurance policies cover benzo addiction treatment at least partially. If you are not sure about your insurance coverage, call the National Drug Helpline on 1-844-289-0879 to learn more. How much you will pay for benzo rehab will depend on the deductible and copay listed in your policy.
Type of treatment: Benzo addiction can be treated with both outpatient and residential rehab programs. Outpatient rehab is considerably less expensive compared to inpatient programs. Call the National Drug Helpline 1-844-289-0879 to find out more about treatment options near you and get cost estimates. In general, the cost of benzo addiction treatment is as follows:
Medical detox from $250 to $800 per day
Intensive outpatient care from $3,000 to $10,000 for 30 days
Outpatient care from $1,400 to $10,000 for 90 days
Residential treatment from $5,000 to $80,000+ for 30-90 days
Financial assistance: Don't let the cost of benzodiazepine rehab prevent you from getting the help you need. The National Drug Helpline can help you identify financial assistance opportunities, including government-subsidized programs, sliding scale payments, deferred payment plans, grants, scholarships, and third-party loans to make benzo rehab affordable.
What Happens When I Call a Benzo Helpline?
There is a stigma attached to any kind of drug use disorder, including problematic benzodiazepine use. As a result, many people hesitate to talk about a benzos addiction with family and friends. If you are struggling with benzodiazepine addiction, you do not have to feel alone. A hotline is like a knowledgeable and helpful but non-judgmental friend that you can call anytime. You can discuss all your concerns without reprimand and take steps towards recovery by finding treatment options in your community.
If you're nervous about calling, it helps to be mentally prepared for what's going to happen. Some of the questions the advisors at a benzo hotline may ask you include:
Were you prescribed benzodiazepines by a doctor?
How long have you been using benzos?
How frequently do you use benzos?
Are you using any other drugs besides benzodiazepines?
Are your family members and friends aware of your addiction?
Do you have any co-occurring physical or mental health problems?
Have you been to drug rehab for benzos or other drugs before?
Are you ready to start benzos addiction treatment?
If you're not comfortable answering a particular question, you will not be forced. However, the more information you provide to the benzos helpline, the more valuable resources you can access.
Treatment Options for Benzodiazepine Addiction
The use of benzos for more than 3-4 weeks can cause withdrawal symptoms if the drug is stopped suddenly. Benzodiazepine addiction is of particular concern in people who have been using the drugs for more than 6 months. If you have developed an addiction to benzos, engagement in treatment is recommended. The first step is becoming motivated to change your drug use habits. If you do not yet feel 100% ready to change, motivational enhancement therapy can help. [3] This is a type of counseling or talk therapy that can help you become internally motivated and overcome your ambivalence about engaging in benzodiazepine addiction treatment. [4]
Once you are ready for change, there are various approaches to the management of benzos addiction, including:
Gradual reduction of benzo use with the aim of complete abstinence.
Stabilization and benzo maintenance therapy.
Substituting shorter half-life benzos like alprazolam (Xanax) with longer half-life benzos like diazepam (Valium).
Suddenly stopping benzodiazepines after 1-6 months of use can lead to complications like seizures, so the dose has to be reduced gradually under medical guidance. Your healthcare team may use a tracking service like Medicare's Prescription Shopping Information Service to ensure you do not obtain benzos from multiple unauthorized sources. You may also need to undergo periodic urine drug screening. Gradual dose reduction combined with psychotherapy modalities like cognitive-behavioral therapy and motivational enhancement is much more effective than tapering the dose alone. [5]
Are Benzodiazepine Hotlines Free?
The National Drug Helpline 1-844-289-0879 is a toll-free benzo helpline number and the information provided is completely free of charge. You do not need health insurance to call. However, if you decide to start treatment, you will need health insurance coverage and/or payment out-of-pocket.
Last updated: January 9, 2021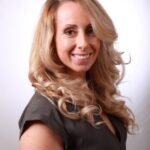 Dr. Jennifer Merrill is an Associate Professor in the Department of Behavioral and Social Sciences at Brown University. She received her PhD in 2012 from the University at Buffalo, and is a licensed clinical psychologist in Rhode Island (Credential ID: PS01479).
Dr. Merrill has published over 70 peer-reviewed articles in journals such as Psychology of Addictive Behaviors, Addictive Behaviors and Journal of Studies on Alcohol and Drugs. Her published work includes 'Drinking over the lifespan: Focus on college ages' and 'Event-level correlates of drinking events characterized by alcohol-induced blackouts'.