Opioids are a class of drugs that include both strong prescription pain medications as well as street drugs. Some opioids are made from the opium poppy plant while others are synthetic (man-made in a laboratory). [1]The most common types of opioids include: [2]
Pain pills such as OxyContin, Vicodin, and Percodan, which are prescribed to treat moderate to severe pain.
Synthetic opioids, such as fentanyl, which are powerful pain relievers.
The illegal drug heroin.
Opioid drugs are highly addictive and their use is a national health crisis in the United States. Nearly 10 million Americans misused prescription pain pills and more than 800,000 people used heroin in 2018. [3]Of all the drug overdose deaths, nearly 70% involved opioids. From 1999 to 2018, an estimated 450,000 Americans died from opioid overdoses, including prescription pain medications and illicit opioids. [4]
If you or a loved one has become addicted to opioid drugs, it is imperative to get help as soon as possible before opioid addiction becomes a tragedy for you and your family. An opioid hotline can be your first step towards overcoming opioid use disorder and preventing its severe consequences.
What is an Opioid Hotline?
An opioid hotline is a toll-free telephone number where callers can obtain free information about opioid use and addiction. You do not need health insurance to call.
All calls to an opioid hotline are completely private and confidential. You will not get into trouble with law enforcement for calling, and you may choose to remain anonymous.
Most opioid helplines operate around the clock, all 7 days of the week, providing support, guidance, and information about opioid use and addiction. You can call an opioid helpline for information about opioid addiction treatment programs nearby. However, you are not under any compulsion to start treatment after calling.
A helpline is like having a helpful, knowledgeable, and non-judgmental friend for advice. Calling an opioid hotline can help you organize your thoughts and decide on the next steps. If you or someone you love is struggling with opioid addiction, call the National Drug Helpline on 1-844-289-0879 for free, confidential guidance and support any time of the day or night.
What Questions Can an Opioid Hotline Answer?
You can get answers to all your questions about opioid use and addiction from an opioid helpline. Some of the most common questions people ask when they call an opioid hotline include:
What are the symptoms of opioid drug addiction?
How do I know if a loved one is misusing opioid drugs?
What health effects can opioid drug use have?
What precautions should I take to prevent an opioid overdose?
Are there any opioid rehabs near me?
Will insurance cover the cost of opioid rehab?
How can I prevent opioid addiction in myself or a loved one?
If you have any questions besides the ones noted above, don't hesitate to ask. When you call, you are free to discuss whatever is on your mind without fear of reprimand or judgment.
Opioid Helplines
If you are in an emergency or crisis, please call 911 or go to the nearest emergency room. Opioid hotlines are not equipped to deal with emergencies. If you are looking for information, guidance, and resources, you can call the following opioid helplines.
National Drug Helpline 1-844-289-0879
The National Drug Helpline is a 24/7 opioid helpline that provides free and confidential information to individuals and families battling opioid addiction. Call to learn more about treatment options in your area and get answers to your questions about opioid use and addiction.
SAMHSA 1-800-662-HELP (4357)
The U.S. government's Substance Abuse and Mental Health Services Administration (SAMHSA) operates a free, confidential, 24/7 opioid hotline where you can access national resources and referral services in English and Spanish.
National Suicide Prevention Lifeline 1-800-273-TALK (8255)
You can call the toll-free National Suicide Prevention hotline during a mental health crisis if you are having suicidal thoughts.
National Poison Control 1-800-222-1222
The U.S. Poison Control provides callers with information about the prevention and treatment of opioid poisoning or overdose.
Risk Factors for Opioid Use and Addiction
Anyone can become addicted to opioid drugs; however, some people are at a higher risk of developing opioid use disorder, including those with: [5]
Past or current problematic use of other substances
Co-occurring psychiatric disorders
Unstable social and family environments
Younger age
Deaths related to opioid use are higher in middle-aged people with psychiatric comorbidities and a history of substance use problems. Older adults are at an increased risk of accidental misuse and overdose of prescription opioids due to multiple prescriptions for chronic diseases as well as slowed metabolism that can alter how drugs are broken down by the body. Interestingly, studies have shown that 80% of people who use heroin first misused prescription pain pills. [6] This means that prescription pain pill use frequently progresses to use of or addiction to the illegal street drug heroin.
Symptoms of Opioid Abuse
Some of the common symptoms of opioid use include:
Slowed breathing
Drowsiness
Confusion
Nausea
Constipation
Euphoria
Of these symptoms, slowed breathing is potentially the most dangerous, as it can result in too little oxygen reaching the brain, leading to short- and long-term neurological and psychological effects, some of which may be irreversible.
Cost of Prescription Drug Addiction Treatment
The cost of opioid addiction treatment varies by location and from person to person, based on factors like the severity and duration of the opioid use disorder and the presence of any co-occurring mental health conditions. In general, you can expect to pay:
$250 to $800 per day for medically-supervised detox
$3,000 to $10,000 for a month-long intensive outpatient program
$1,400 to $10,000 for 8-12 weeks of outpatient rehab
$5,000 to $80,000+ for inpatient (residential) treatment
Most health insurance policies cover opioid addiction treatment costs, at least partially.
Treatment Options for Opioid Addiction
Fortunately, there are several effective treatments for opioid use disorder that can help you achieve and sustain recovery. In addition to counseling and behavioral therapies, several effective medications are available, including buprenorphine (Subutex, Suboxone), methadone, and naltrexone (Vivitrol). Medication-assisted treatment (MAT) for opioid use disorders helps decrease drug use and reduces the number of opioid-related overdose deaths. Also, MAT is associated with better social functioning and increased retention in treatment. Treatment of opioid-dependent pregnant women not only improves the health of the drug user but also improves outcomes in their babies by reducing the symptoms of neonatal abstinence syndrome (a collection of symptoms that occur in babies born to opioid-addicted mothers). [7]
A medicine called naloxone can reverse the effects of an opioid overdose. If you or a loved one is using opioids, look into getting a naloxone auto-injector or nasal spray to keep on hand.
Can I Call an Opioid Hotline for a Loved One?
Yes, opioid hotlines are open to anyone who wants information or guidance about opioid addiction. If someone you love is misusing opioid drugs, you can call the National Drug Helpline on 1-844-289-0879 and gain access to a wealth of resources as well as support and advice.
What Questions Will They Ask Me When I Call an Opioid Helpline?
There is a stigma attached to opioid use/addiction, and for this reason, many people hesitate to speak to friends, colleagues, and family members about their addiction. An opioid hotline is like a helpful, knowledgeable, and non-judgmental friend who can help you find resources to get better or simply provide an ear for your concerns.
It can be overwhelming to call an opioid helpline, especially if you are doing it for the first time. It helps to know some of the questions the compassionate and helpful advisors may ask, such as:
Which opioid drug(s) are you using?
How long have you been using the drug?
How often do you use the drug?
Are your loved ones aware of your addiction?
Do you have any co-occurring mental health conditions?
Have you received treatment for opioid addiction before?
Are you using any other drugs besides opioids?
Are you ready to start treatment for opioid addiction?
You don't have to answer any question you're not comfortable answering. However, the more information you provide to the opioid hotline, the more valuable information and resources you will be able to access, including opioid addiction treatment programs in your area.
Are Opioid Helplines Free?
Most opioid hotlines are toll-free numbers, so there's no charge to call the hotline. The National Drug Helpline 1-844-289-0879 is a toll-free number that offers free information and guidance about opioid use, addiction, and recovery. You do not need health insurance to call the National Drug Helpline. However, should you choose to start treatment, you will need insurance or pay out-of-pocket.
Opioid misuse has serious health consequences, including potentially fatal opioid overdose. Besides, there are various psychosocial effects of opioid misuse, such as legal troubles, financial troubles, problems at work, and breakdown in relationships. Reach out for help if you need it.
Last updated: November 13, 2020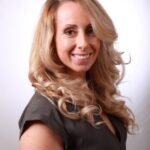 Dr. Jennifer Merrill is an Associate Professor in the Department of Behavioral and Social Sciences at Brown University. She received her PhD in 2012 from the University at Buffalo, and is a licensed clinical psychologist in Rhode Island (Credential ID: PS01479).
Dr. Merrill has published over 70 peer-reviewed articles in journals such as Psychology of Addictive Behaviors, Addictive Behaviors and Journal of Studies on Alcohol and Drugs. Her published work includes 'Drinking over the lifespan: Focus on college ages' and 'Event-level correlates of drinking events characterized by alcohol-induced blackouts'.