Heroin is a highly addictive opioid drug that causes major health problems and can lead to death from overdose. [1]Heroin use has been increasing among men and women in the United States. The rate of heroin overdose deaths quadrupled between 2002 and 2013. [2] Increased access to treatment services is critical for recovery from heroin addiction. Heroin hotlines play an important role in helping people understand the dangers of heroin use and get the help they need to quit. If you are struggling with heroin addiction or you are worried about a loved one who is addicted to heroin, you can call our heroin helpline for information, advice, guidance, and resources.
What is a heroin helpline?
A heroin hotline is a telephone number that you can call to get information and advice about heroin use and addiction. Representatives at a heroin helpline are knowledgeable and helpful and will answer all your questions about heroin. They will direct you towards further resources to help you or a loved one overcome heroin addiction. Calling will give you the information you need to make an informed decision about your next steps.
Heroin hotlines are usually open 24 hours a day, 7 days a week. The phone is answered by trained staff who provide information in complete confidentiality and without judgment or reprimand. A heroin helpline is often the first step towards recovery for many heroin addicts and their loved ones.
Is my call to a heroin hotline free?
Yes, Drug Helpline maintains a toll-free number where people struggling with heroin addiction can get free information. You do not require insurance coverage to call. However, if you decide to start heroin addiction treatment, you will need insurance or it will be an out-of-pocket expense.
What questions can a heroin hotline answer?
Some of the questions that representatives at a heroin helpline can answer include:
How can I tell if a loved one is addicted to heroin?
What are the dangers of heroin use?
Are there any rehab programs for heroin in my area?
Will insurance cover heroin addiction treatment?
Where can I access psychological support for myself or a loved one?
What steps can I take to prevent heroin addiction in my loved one?
Heroin hotline numbers
For emergencies or life-threatening situations, such as a suspected or known heroin overdose, call 911 immediately.
The following phone numbers and resources are available to help people struggling with heroin addiction:
National Helpline Number: 1-844-289-0879
Drug Helpline operates a heroin helpline 24 hours a day, 7 days a week. Sometimes we may be unable to answer your call due to insufficient personnel or large call volumes. Please try calling back or contact the following government-sponsored helplines listed below.
SAMHSA: 1-800-662-HELP (4357)
This is a federally funded government helpline. SAMHSA has extensive resources for people with heroin addiction. The 24×7 SAMHSA hotline number provides information and referral services in English and Spanish.
Heroin addicts in crisis can call the National Suicide Prevention Lifeline on 1-800-273-TALK (8255).
For information on a heroin overdose, you can call National Poison Control on 1-800-222-1222.
What resources are available for heroin recovery?
The National Institute on Drug Abuse (NIDA) offers extensive information and advice about drug addiction, including heroin addiction, on their website www.drugabuse.gov or phone number 1-877-NIDA-NIH (1-877-643-2644).
Specific information on heroin is available from https://www.drugabuse.gov/publications/drugfacts/heroin
Parents of teenagers can access information on teen drug use from www.teens.drugabuse.gov.
The Partnership for Drug-Free Kids provides information to parents of children who are abusing heroin. They can be reached on 1-855-DRUGFREE (1-855-378-4373) and https://drugfree.org/article/get-one-on-one-help/
People who are interested in participating in research studies on heroin addiction can visit this website for more information https://researchstudies.drugabuse.gov/
How much does heroin recovery cost?
The cost of heroin addiction treatment is determined by various factors, such as:
Insurance: Most health insurance policies cover at least part of the cost of heroin rehab. Call Drug Helpline for information about copays, deductibles, and out-of-pocket costs under your specific policy.
Inpatient vs outpatient: Outpatient heroin rehab programs are significantly less expensive than residential or partial hospitalization programs. The admissions counselor at a rehab facility can help you identify the type of treatment you need and how much it will cost. In general, you can expect to pay the following for heroin addiction treatment:
Detoxification from $250 to $800 per day
1-month intensive outpatient program from $3,000 to $10,000
12-week outpatient program from $1,400 to $10,000
Inpatient (residential) care from $5,000 to $80,000+
Government vs private rehab: Government-funded programs are low-cost but often have a long waiting list. Private rehabs are more expensive but offer immediate treatment. Luxury rehab facilities are available for people who can afford treatment that takes place at scenic locales with a host of amenities.
Financial assistance: Certain government programs subsidize the cost of heroin rehab. For instance, there are special programs that promote recovery among pregnant and parenting women with opioid use disorders. [3] Some private rehab centers offer sliding scale, deferred payment plans, and scholarships to make heroin addiction treatment affordable.
If you are motivated to kick your heroin habit but are not sure if you can afford treatment, stop for a moment, and consider the true cost of your drug use. Besides the money you spend on buying heroin each month, you may have missed work, made poor financial decisions, and entailed significant healthcare expenses due to your heroin use. Once you factor all these costs in, addiction treatment may not seem that expensive.
What can I expect in heroin rehab?
There are several effective treatments available to help you overcome heroin addiction, including medications and behavioral therapies. Roughly 6-12 hours after your last dose of heroin, you might experience withdrawal symptoms. Some of the common opioid (e.g., heroin) withdrawal symptoms include restlessness, insomnia, vomiting, diarrhea, muscle and bone pain, cold flashes, and involuntary leg movements. [4]
However, during a medically-supervised detox, healthcare providers will give you medications to manage these symptoms and keep you as comfortable as possible. You will also receive the psychological support you need to overcome drug cravings. Once you have completed detox, you'll be ready to start rehab with behavioral therapies and medication management.
What type of rehab is typically used for heroin?
As noted above, the first step in heroin rehab is usually detoxification which involves the management of withdrawal symptoms. Following this, behavioral therapies may be instituted and medications may be prescribed to help you stay clean.
Medications like buprenorphine and methadone help people recovering from addiction stop using heroin by reducing cravings and withdrawal symptoms. Also, a medication called naloxone is used to treat opioid overdoses. If you know someone who is using opioids, look into getting a naloxone auto-injector or nasal spray to keep on hand.
Behavioral interventions for heroin addiction help people suffering from addiction to develop the skills necessary for long-term recovery. Two effective modalities, contingency management and cognitive-behavioral therapy, are especially effective in helping people recovering from heroin addiction to stay drug-free.
Can I call a heroin hotline for a family member?
Yes, heroin helplines offer guidance and advice to anyone looking for help, including loved ones who are concerned about a friend or family member. You do not have to be using heroin yourself to call a heroin hotline.
What can I expect when I call a heroin helpline?
Heroin hotlines are usually free and available 24×7 for information and support. Toll-free numbers do not cost anything, but other numbers may invite a charge for the phone call. However, the information is provided free of cost.
When you call a heroin helpline, you will be under no obligation to enter rehab. Counselors are available to answer your questions and give you advice but they will not force you to get heroin addiction treatment or even make a commitment to do so.
Calling a heroin hotline is completely confidential. You can choose to remain anonymous if you like. You will not get into trouble with the criminal justice system for calling a heroin hotline. Rather, not getting help for your heroin use could land you in trouble with the law.
What questions will the person answering a heroin hotline ask me?
Some of the questions you may be asked by the counselor on a heroin helpline include:
Is this an emergency or is your life in danger?
What is your age and location?
How long have you (or has your loved one) been using heroin?
How often and how much heroin do you use?
Do you have any co-existing health problems or psychological illnesses?
Are your loved ones aware of your addiction?
Do you feel motivated to start treatment?
Have you been to rehab before?
A heroin hotline is a quick and easy way to get answers and advice. Whether you are seeking treatment for yourself or a loved one, a heroin helpline will provide valuable resources and information that will help you make the right choices in moving toward a drug-free future.
Last updated: January 9, 2021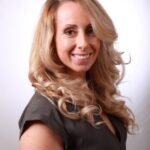 Dr. Jennifer Merrill is an Associate Professor in the Department of Behavioral and Social Sciences at Brown University. She received her PhD in 2012 from the University at Buffalo, and is a licensed clinical psychologist in Rhode Island (Credential ID: PS01479).
Dr. Merrill has published over 70 peer-reviewed articles in journals such as Psychology of Addictive Behaviors, Addictive Behaviors and Journal of Studies on Alcohol and Drugs. Her published work includes 'Drinking over the lifespan: Focus on college ages' and 'Event-level correlates of drinking events characterized by alcohol-induced blackouts'.