Methadone is a generic drug that is also available under the brand names Dolophine and Methadose. It is an opioid medication that is used to treat moderate to severe pain. Methadone is also used during recovery from opioid use disorder. In opioid-dependent people, methadone helps prevent severe opioid withdrawal symptoms without inducing euphoria. For this reason, methadone is used as maintenance treatment in people who are addicted to opioid drugs like heroin or prescription pain pills (e.g., Vicodin, Percocet, Oxycontin).
When used as prescribed, methadone is an effective component of medication-assisted treatment (MAT) for opioid use disorders. However, since methadone is an opioid itself, it too carries a risk of addiction. For this reason, by law, methadone can only be dispensed through SAMHSA-certified opioid treatment programs (OTPs), which are highly regulated, with patients being subjected to strict monitoring.
If you or someone you love has developed an addiction to methadone, calling a methadone hotline will be a step in the right direction towards recovery.
What Is a Methadone Hotline?
A methadone hotline is a toll-free number where callers can obtain free information about methadone addiction. Individuals or families battling methadone addiction can call a methadone helpline and receive support, guidance, advice, and resources. Calls to a methadone helpline are free. You do not need health insurance coverage to call.
Privacy and confidentiality are assured when you call a methadone helpline. You can discuss your concerns and ask whatever questions are on your mind without fear of getting into trouble with the law. If you're not comfortable disclosing your name and location, you can remain anonymous. However, disclosing your location will help you gain access to treatment programs and resources in your local area.
Methadone hotlines operate 24 hours a day, 7 days a week, 365 days a year. You can find out about methadone addiction treatment programs nearby by calling any time of day or night. However, it's worth noting that there is no obligation to begin rehab for methadone addiction after calling a methadone hotline—whether and when you decide to start treatment are your decisions entirely.
When you're struggling with an addiction, it sometimes helps to talk things over with someone and get your thoughts in order. You can think of a helpline as a helpful, knowledgeable, sensible, and non-judgmental friend who is available around the clock. Call Drug Helpline on (844) 289-0879ℹ if you or a loved one needs help with methadone addiction.
Frequently Asked Questions
If it's the first time you're calling a helpline, it can be quite overwhelming. However, not reaching out for help can put your health at risk, even your life in danger, due to your methadone addiction. If you're not sure what to say when you call a methadone hotline, here are some frequently asked questions to which you may want answers:
What are the symptoms of methadone addiction?
How can I know if a friend or family member is addicted to methadone?
What are the side effects of methadone?
Can someone overdose on methadone?
Are there any methadone addiction treatment programs near me?
Will insurance cover the cost of rehab for methadone addiction?
What can I do to prevent methadone addiction?
The advisors at methadone helplines are knowledgeable, compassionate, and non-judgmental. Do not hesitate to ask whatever is on your mind without fear of reprimand.
How to Call a Methadone Hotline?
A drug helpline is NOT for emergencies. If you are in an emergency or a life-threatening situation, such as a drug overdose, please call 911 or proceed to the closest emergency room.
National Drug Helpline (844) 289-0879ℹ
The National Drug Helpline is a free, confidential, 24/7 hotline that provides information and resources on overcoming methadone addiction. Individuals and families struggling with methadone addiction can call the National Drug Helpline to find out treatment options in the community. The methadone helpline operates around the clock. However, occasionally your call may not be answered due to staff shortage or high call volumes.
SAMHSA 1-800-662-HELP (4357)
The Substance Abuse and Mental Health Services Administration (SAMHSA), a U.S. government organization, operates a free, confidential, 24/7 hotline. Advisors who staff the helpline speak both English and Spanish. You can call the SAMHSA hotline and learn about resources for methadone addiction recovery and get referrals to rehabs nationwide.
National Suicide Prevention Lifeline 1-800-273-TALK (8255)
The National Suicide Prevention Lifeline is a toll-free number for people experiencing suicidal thoughts or a mental health crisis.
National Poison Control 1-800-222-1222
The National Poison Control hotline is a free service that you can call from anywhere in the United States for information about methadone overdose.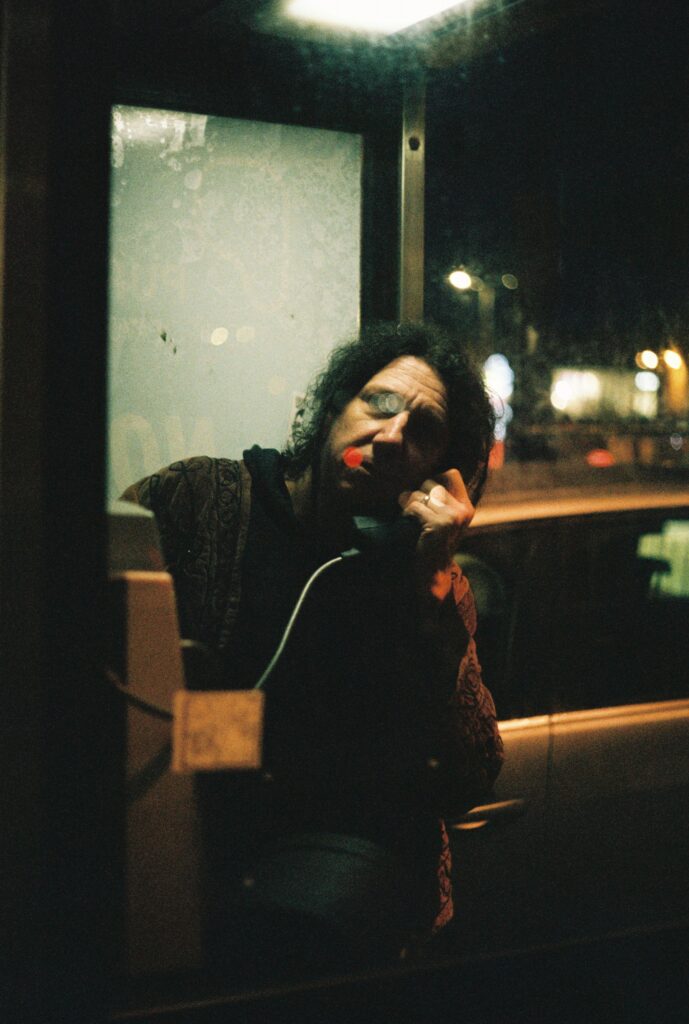 Safe Use of Methadone
Obtaining methadone illegally from street dealers and using it without medical supervision to relieve opioid withdrawal symptoms can be extremely dangerous. Methadone is a prescription medication and should only be used under a doctor's orders.
You may have been prescribed methadone to treat pain or as part of your recovery from an opioid use disorder for heroin, fentanyl, or prescription pain pill addiction. It is important to know that methadone itself is an addictive medication and must be used exactly as prescribed. If you are using prescription methadone, there are several precautions you can take to prevent methadone addiction and overdose: [1]
Share your complete medical history with the prescribing physician. Methadone may not be suitable for people with certain medical conditions, such as acute bronchial asthma.
Tell the prescribing physician about all the medications you take. Other medications can interact with methadone and lead to serious, even life-threatening side effects.
Never use more than the prescribed amount of methadone. Do not take extra doses, even if you missed one or feel the drug is not working. Ask your doctor what to do in case of a missed methadone dose.
Do not drink alcohol while taking methadone. This can lead to a dangerous slowing of breathing.
Be careful while driving or operating heavy machinery while on methadone treatment.
Store methadone carefully out of reach of children. Accidental consumption of methadone by a child can be lethal.
Ask your doctor how to safely dispose of unused or expired methadone.
Methadone Side Effects
You may experience side effects of methadone, including sleep disturbance, constipation, nausea, vomiting, sweating, dry mouth, weight gain, menstrual irregularities in women, and sexual dysfunction.[2]Certain methadone side effects can be dangerous and may indicate an emergency. If you are using methadone and experience any of the following signs and symptoms, you should seek medical care as soon as possible:
Shallow or slowed breathing
Low blood pressure
Weak pulse
Fainting or lightheadedness
Allergic symptoms like hives, rashes, facial or tongue swelling
Chest pain
Pounding heart
Cold, clammy skin
Confusion, disorientation
Hallucinations
If you or a loved one is addicted to methadone, it's important to get help promptly. Calling a methadone hotline can help you gain access to treatment and reduce your risk of health complications and death from a methadone overdose.
Cost of Methadone Addiction Treatment
Methadone addiction treatment can vary in cost depending on location, the severity of addiction, and the presence of co-occurring mental health conditions. Rough cost estimates for methadone recovery are indicated below:
Medically supervised detox costs $250 to $800 per day
Intensive outpatient treatment costs $3,000 to $10,000
Outpatient rehab costs $1,400 to $10,000
Residential methadone addiction treatment costs $5,000 to $80,000+
If you have health insurance, your policy will most likely cover at least part of methadone addiction treatment. To learn more, call the National Drug Helpline on (844) 289-0879ℹ .
Can I Call a Methadone Hotline for a Friend?
Yes, we offer advice and information to all callers. If you are concerned about a friend or family member who may have developed methadone addiction, you can call the National Drug Helpline on (844) 289-0879ℹ for support and guidance about what to do next.
Preparing for Calling a Methadone Helpline
Because there is a stigma attached to methadone addiction, many people are not comfortable discussing it with friends and family members. A methadone hotline is like a friend who won't judge you or disapprove. However, calling a methadone hotline can be intimidating, especially if you're doing it for the first time. It helps to be prepared with answers to the most common questions asked, some of which are listed below:
How long have you (or has your loved one) been using methadone?
How often do you use methadone?
Does your family know about your methadone addiction?
Do you have any mental health conditions like depression, bipolar disorder, or PTSD?
Have you been to drug rehab before?
Are you using any other illegal drugs besides methadone?
Are you ready to begin methadone addiction treatment?
Methadone is a safe and effective medication when it is used exactly as prescribed. However, misuse of methadone can lead to serious health complications and even death. If you or a loved one is battling methadone addiction, the best thing you can do is reach out for help. Calling a methadone hotline can be your first step towards a happier, healthier future.
Last updated: March 8, 2023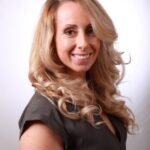 Dr. Jennifer Merrill is an Associate Professor in the Department of Behavioral and Social Sciences at Brown University. She received her PhD in 2012 from the University at Buffalo, and is a licensed clinical psychologist in Rhode Island (Credential ID: PS01479).
Dr. Merrill has published over 70 peer-reviewed articles in journals such as Psychology of Addictive Behaviors, Addictive Behaviors and Journal of Studies on Alcohol and Drugs. Her published work includes 'Drinking over the lifespan: Focus on college ages' and 'Event-level correlates of drinking events characterized by alcohol-induced blackouts'.