Crack cocaine is a powerful and highly addictive stimulant that causes a rapid high. Addiction to crack cocaine can be extremely dangerous, even fatal. If you are struggling with problematic crack cocaine use, it's important to get help as soon as possible. If you are worried about a friend or family member who is addicted to crack cocaine, do not delay getting help. Oftentimes, a person who is in the throes of cocaine addiction is not rational or logical, and it may be up to you to seek help. There are several resources available to you, including crack cocaine hotlines where you can get more information about cocaine addiction and how to overcome it.
What is a crack cocaine hotline?
A crack cocaine hotline is a telephone number that you can call to get free information on crack cocaine use and addiction. For instance, you can call a crack cocaine helpline if you suspect a family member or friend may be using or may have developed an addiction to these substances. The representative who answers your call will tell you about the common signs and symptoms of problematic crack cocaine use. They will also direct you towards resources, such as drug rehab facilities in your area, that can help people with cocaine addiction.
Some of the questions that are answered by a crack cocaine helpline include:
What are the symptoms of crack cocaine addiction?
What are the dangers of crack cocaine use?
What are the signs of a crack cocaine overdose?
Are there any drug rehab programs for crack cocaine in my area?
Does insurance cover crack cocaine treatment?
Where can I get emotional and psychological support?
How can I prevent crack cocaine addiction in myself and my loved ones?
Crack cocaine hotlines are typically available 24 hours a day, 7 days a week. They are staffed by trained individuals who are helpful and knowledgeable about crack cocaine use. Calls to crack cocaine helplines are confidential and the support is offered without judgment or reprimand. Calling a crack cocaine hotline is the first step towards recovery for many people suffering from addiction and their loved ones.
What phone numbers are available if I or a loved one needs help with crack/cocaine?
In case of an emergency or any type of life-threatening situation, such as a suspected crack cocaine overdose, call 911.
In non-emergency situations, the following phone numbers and resources are available for help with crack cocaine addiction:
National Helpline Number: 1-844-289-0879
Drug Helpline operates a 24/7 crack cocaine helpline. Sometimes we may not be able to answer your call due to call volumes, limited personnel, or other constraints. Please try calling back or call one of the helplines listed below.
SAMHSA: 1-800-662-HELP (4357)
SAMHSA is a federally funded US government organization with extensive resources for people with crack cocaine addiction. The SAMHSA hotline number offers information and referral services in English and Spanish and is available 24/7.
People in crisis can call the National Suicide Prevention Lifeline on 1-800-273-TALK (8255).
Information about drug overdoses is available from National Poison Control on 1-800-222-1222.
What resources are available for crack cocaine recovery?
The National Institute on Drug Abuse (NIDA) offers great advice and extensive information about cocaine and other drugs. You can visit the NIDA website www.drugabuse.gov or call them on 1-877-NIDA-NIH (1-877-643-2644).
You can get specific information on crack cocaine from www.drugabuse.gov/drug-topics/cocaine
Cocaine Anonymous is a worldwide fellowship of addicts seeking recovery from crack cocaine addiction and may have some useful resources.
If you are worried about your teenager using crack cocaine, there is a specific website with information and resources for teen drug use: www.teens.drugabuse.gov.
Another useful resource is the Partnership for Drug-Free Kids where parents and guardians can learn the facts about various drugs to keep their kids safe: https://drugfree.org/wp-content/uploads/2017/02/Drug-Guide-for-Parents.pdf
If you would like to participate in research studies on drug addiction, including crack/cocaine addiction, check this website for more information: https://researchstudies.drugabuse.gov/
How much does crack cocaine recovery cost?
The cost of crack cocaine addiction treatment depends on several factors, including:
Health insurance: If you have a health insurance policy, there's a good chance that at least some of your cocaine addiction treatment is covered. Call our helpline on 1-844-289-0879 to find out more about copays, deductibles, and out-of-pocket expenses.
Type of addiction treatment: Outpatient programs cost considerably less than residential or partial hospitalization drug rehab programs. Admissions counselors at a drug rehab facility will be able to help you determine what kind of treatment you need and what it will cost. Typical costs are listed below (these are ballpark figures):
Drug detox from $250 to $800 per day
30-day intensive outpatient care from $3,000 to $10,000
3-month outpatient care from $1,400 to $10,000
Residential treatment from $5,000 to $80,000+
Type of rehab facility: Government-aided drug rehabs are typically low-cost but may have a waiting list. Private rehabs can be more expensive but you probably won't have to wait to start treatment.
Financial assistance: Some people (for example, pregnant women or injection drug users) may qualify for government programs that subsidize the cost of drug rehab or make addiction treatment available on priority [1] Also, some private drug rehab centers offer sliding scale payments, scholarships, or deferred payment plans to make addiction treatment more affordable.
Many people are motivated to quit crack/cocaine but are not sure if they can afford addiction treatment. However, when you're considering the cost of addiction treatment, you should take into account what your crack cocaine use is costing you, including the money you spend on buying drugs each month, missed work, poor financial decisions made under the influence of cocaine, and healthcare costs.
What can I expect in crack cocaine rehab?
Recovery from crack cocaine addiction is challenging both psychologically and physically. Professionals can make it easier to cope and improve the chances of a full recovery. During crack cocaine rehab at a professionally managed facility, you will receive all the support you need to overcome the biochemical part of addiction as well as gain the mental strength needed to kick the habit. You will be surrounded by people who understand your addiction and support you without judging you. This type of non-judgmental support is critical for breaking the grip of crack cocaine and staying abstinent long-term.
What type of rehab is typically used for crack cocaine?
The first step in rehab for crack cocaine is typically detoxification. Detox consists of safely removing the drugs from the body in a medically-supervised and controlled environment. During detox, medical personnel manage the intense cravings and withdrawal symptoms that are common in people suffering from crack cocaine addiction. Medications are prescribed to reduce symptoms like anxiety, insomnia, and drug cravings. Withdrawal from crack cocaine is incredibly difficult and people with addiction are at high risk of relapse during this time. However, addiction treatment experts have helped thousands of people make successful recoveries from problematic cocaine use.
There are currently no FDA-approved medications to specifically treat cocaine addiction. [2] However, disulfiram, a medication used to treat alcoholism, has been shown to reduce cocaine use for some people.
The mainstay of crack cocaine addiction treatment following detox consists of behavioral interventions, which can be offered in both outpatient and residential settings. Some effective behavioral therapies that have shown positive results in people with cocaine addiction include contingency management and cognitive-behavioral therapy.
Can I call a crack cocaine helpline or hotline for a family member?
Yes, crack cocaine hotlines provide resources to anyone looking for help, including family members and friends who are concerned about a loved one. If you suspect or know someone who may have a problem with cocaine, you can call the crack cocaine hotline for information and guidance.
What can I expect when I call a crack cocaine helpline?
Crack cocaine addiction is a deeply personal matter and it can be overwhelming to call a helpline. However, the representatives at Drug Helpline are experienced, helpful, and non-judgmental, and will give you information and advice in complete confidentiality. It's a good idea to have a list of questions ready before calling the crack cocaine hotline. Also, it's helpful to be prepared with the answers to the most common questions asked by representatives at a crack cocaine helpline, such as:
Is this an emergency?
How long have you been using crack cocaine?
How frequently do you use crack cocaine?
Do you have any co-occurring physical or mental health problems?
Have you been to rehab before?
Are you ready to start addiction treatment?
Is my call free on this hotline?
Yes, Drug Hotline is a toll-free hotline that provides free information to people struggling with all kinds of addiction, including crack cocaine addiction. You do not need insurance to call, but if you decide to get crack cocaine addiction treatment, you will need insurance or you will have to pay out of pocket for cocaine rehab.
Calling a crack cocaine hotline is a free and easy way to get answers and advice for yourself or a loved one.
Last updated: January 9, 2021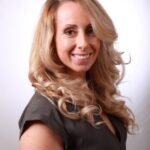 Dr. Jennifer Merrill is an Associate Professor in the Department of Behavioral and Social Sciences at Brown University. She received her PhD in 2012 from the University at Buffalo, and is a licensed clinical psychologist in Rhode Island (Credential ID: PS01479).
Dr. Merrill has published over 70 peer-reviewed articles in journals such as Psychology of Addictive Behaviors, Addictive Behaviors and Journal of Studies on Alcohol and Drugs. Her published work includes 'Drinking over the lifespan: Focus on college ages' and 'Event-level correlates of drinking events characterized by alcohol-induced blackouts'.