Methamphetamine (meth or crystal meth) is a powerful stimulant drug that is extremely addictive. It chemically resembles amphetamine, a medication prescribed to people with narcolepsy (excessive sleepiness) and ADHD (attention deficit hyperactivity disorder). Meth is sold on the street in the form of glossy, bluish-white crystals called speed, ice, blue, or crystal meth.
People use methamphetamine by smoking, snorting, injecting, or swallowing the drug. The euphoric high produced by meth is rapid in onset but also fades quickly. This means people often use the drug in a "binge and crash" pattern. Some addicts continuously binge on methamphetamine (this is called a "run"), where they take the drug every few hours for many days, often giving up sleep and food. [1]
Besides a range of short-term health effects, methamphetamine can lead to serious long-term health complications. Also, a meth user can overdose on the drug, leading to serious medical complications, and even death.
What Does a Meth Helpline Do?
There are effective treatment options available for people who have become addicted to methamphetamine. If you or a loved one is struggling with meth addiction, calling our meth hotline can be your first step towards recovery.
A methamphetamine helpline is a toll-free telephone number where callers can obtain free information about meth use and addiction. Trained staff answer the calls and offer advice, guidance, and support to individuals and families struggling with meth addiction. Advisors can answer questions about treatment options and help you understand more about meth rehab facilities. If you suspect a loved one may be using or addicted to methamphetamine, you can call the helpline to learn how to recognize the warning signs and symptoms.
Calls to our meth hotline are free and completely confidential. Most hotlines operate 24 hours a day, 7 days a week, including ours. You can remain anonymous if you don't feel comfortable giving your name. The advisors at our hotline are helpful, knowledgeable, caring, and non-judgmental. A meth helpline is therefore a great first step and a continuing source of support for anyone with methamphetamine addiction.
How Can a Methamphetamine Hotline Help Me?
Individuals and families struggling with meth addiction often have multiple questions on their minds. However, because of the stigma attached to addiction, it is not always possible to turn to extended family or friends for help. Calling a helpline is like talking to a knowledgeable and helpful friend who can answer your questions and help you decide on the next step. Some of the information that a hotline can provide includes:
Signs and symptoms of meth addiction
Health effects of meth use
Recognizing meth overdose
Meth rehab programs in your area
Insurance coverage for meth addiction treatment
Access to resources and programs in your community
Preventive strategies for parents of teenagers
If you or a loved one is using or addicted to methamphetamine, do not hesitate to call a meth hotline to get answers to all your questions, free of cost, and in complete confidentiality.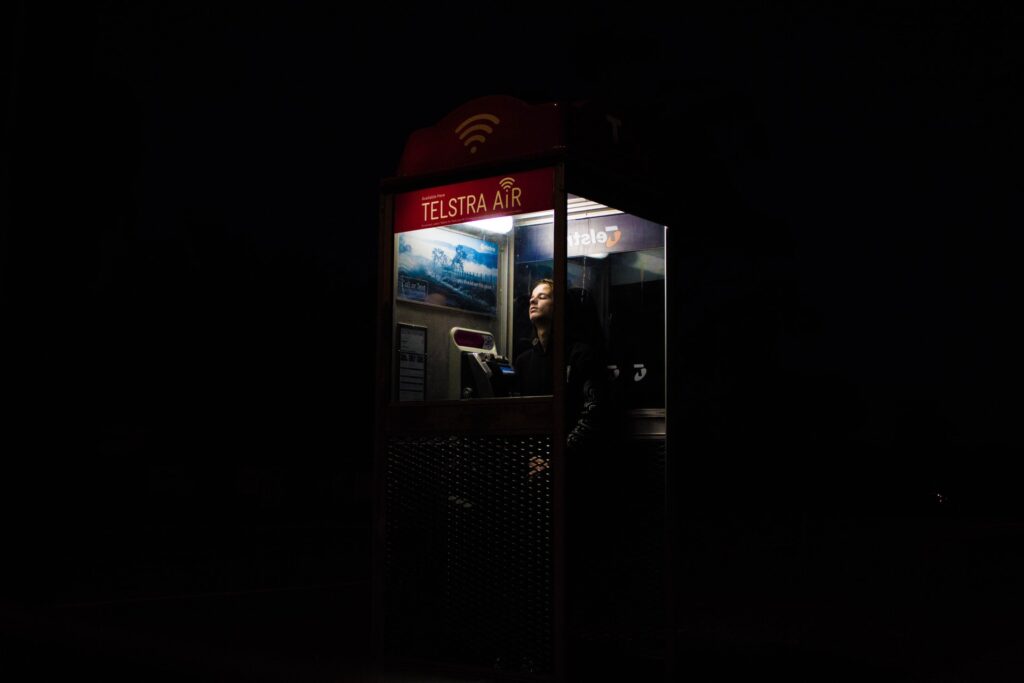 Cost of Meth Addiction Treatment
Many people struggling with meth addiction are motivated to get help but are unsure whether they can afford rehab. The cost of meth addiction treatment varies from person to person and depends on various factors.
For those without insurance, intensive outpatient treatment for 30 days may cost $3,000–$10,000, while residential treatment costs in the range of $5,000–$80,000.
Insurance: Most health insurance providers cover meth rehab at least partially. Call the National Drug Helpline on (844) 289-0879ℹ to learn more about insurance coverage for meth addiction.
Inpatient vs residential treatment: Residential programs are considerably more expensive than outpatient meth rehab. Call our helpline to get help identifying the type of treatment appropriate for you and get an estimate of the cost.
Free meth rehab: Government-funded meth rehab programs provide free or low-cost addiction treatment for deserving candidates.
Financial assistance: Some rehab clinics offer financial assistance opportunities, including sliding-scale payment, deferred payment plans, and scholarships.
Meth Hotlines
Please note that hotlines cannot deal with emergencies. If you or a loved one is in a life-threatening or dangerous situation, such as a meth overdose, please call 911 or go to the closest emergency room.
The following national substance use hotlines can provide information and support in non-emergency situations:
National Drug Helpline: (844) 289-0879ℹ
The National Drug Helpline provides methamphetamine support 24/7. Trained, helpful staff provide information about meth use and addiction without judgment or reprimand. On occasion, your call may not be answered due to staff shortage or high call volumes. Please try calling back at another time, or call one of the other helplines listed below.
SAMHSA: 1-800-662-HELP (4357)
The Substance Abuse and Mental Health Services Administration (SAMHSA) is a United States government organization that provides extensive information and resources to people with meth addiction. The SAMHSA helpline offers referrals to meth rehabs in your area. The hotline operates 24/7, and operators are bilingual in English and Spanish.
National Suicide Prevention Lifeline: 1-800-273-TALK (8255)
If you are feeling suicidal or are in emotional distress, you can call the National Suicide Prevention helpline, which provides free, 24/7, confidential support to people in crisis.
National Poison Control: 1-800-222-1222
Poison Control can provide information about drug overdoses, including meth overdose.
Side Effects of Meth Addiction
Methamphetamine produces a range of adverse effects, such as:
Anxiety
Chest pain
Increased heart rate
Increased blood pressure
Increased body temperature
Decreased appetite
Flushing
Itchy skin
Muscle twitching
Paranoia
Hallucinations
In addition to these side effects, an intentional or accidental overdose of meth can lead to stroke, heart attack, seizures, organ failure, and death. When used for a prolonged period, meth can cause negative health effects in multiple organ systems, including the lungs, heart, liver, and kidneys. Also, long-term meth use is associated with a host of psychological problems, such as memory loss, impaired cognition, aggression, depression, delusions, and paranoia.
Recognizing Meth Addiction in a Loved One
The Diagnostic and Statistical Manual of Mental Disorders (DSM) is a set of guidelines that mental health professionals use to diagnose conditions like a substance use disorder or addiction. A person is said to have meth use disorder if two or more of the following criteria are present in the last year: [2]
Continued meth use despite health or psychological problems related to the drug
Neglect of responsibilities (e.g., academic, familial, professional)
Giving up previously enjoyable activities to use meth
Relationship problems due to meth use
Withdrawal symptoms when methamphetamine is not in one's system
Requiring more and more meth over time to experience the same high
Using larger amounts of meth or using for a longer duration than planned
Repeated failed attempts to quit meth
Large amounts of time spent on meth use
Use of meth in unsafe situations (e.g., driving)
Cravings for meth when the drug is not available
If you or someone you love meets two or more of the above criteria, call a helpline as soon as possible and take the first step towards getting help. This is especially important for people with a severe meth use disorder (people who meet five or more of the above criteria).
What to Expect During Meth Addiction Treatment
When you call a meth hotline like Drug Helpline, you are acknowledging that there's a problem that needs to be fixed. This is a great start to your journey of recovery.
The first step in meth addiction treatment is usually detoxification, during which the body is allowed to expel the drug under medical supervision. The medical team monitoring you (or your loved one) will manage any withdrawal symptoms and make it easier to quit meth use.
The next stage of meth recovery is counseling and behavioral therapy, which can be provided through outpatient or residential rehab programs. Addiction treatment experts use a variety of psychotherapy modalities to help a person addicted to meth develop the mental strength necessary to say no to drugs. Aftercare and relapse prevention programs provide ongoing care to people recovering from meth addiction to ensure long-term sobriety.
Can I Call a Meth Hotline for a Family Member?
Yes, meth hotlines like Drug Helpline offer help to people struggling with meth addiction as well as their friends and family members. If you are worried about a loved one, do not hesitate to call and get the support and guidance you need to start getting your life back on track.
Calling Drug Helpline at (844) 289-0879ℹ for information about methamphetamine use or addiction is free of cost. This hotline is a toll-free number, and you will not incur any call charges. You do not need insurance to call. The information is available to insured, under-insured, and uninsured people.
Calls to Drug Helpline are confidential. You will not get in trouble with law enforcement for asking questions about meth addiction. You can choose to remain anonymous. However, you may need to tell the representative your location to receive information about appropriate resources in your area.
When you call Drug Helpline, you are under no obligation to start treatment. You can speak to trained staff who will give you information about various treatment options, but it is your call whether you want to start recovery now.
It can be overwhelming and frightening to deal with meth addiction. Call Drug Helpline, and you can get lots of valuable information and access to resources and then decide on what you want to do. If you or a loved one is battling meth addiction, call (844) 289-0879ℹ for free, confidential advice.
Last updated: March 8, 2023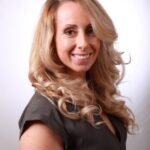 Dr. Jennifer Merrill is an Associate Professor in the Department of Behavioral and Social Sciences at Brown University. She received her PhD in 2012 from the University at Buffalo, and is a licensed clinical psychologist in Rhode Island (Credential ID: PS01479).
Dr. Merrill has published over 70 peer-reviewed articles in journals such as Psychology of Addictive Behaviors, Addictive Behaviors and Journal of Studies on Alcohol and Drugs. Her published work includes 'Drinking over the lifespan: Focus on college ages' and 'Event-level correlates of drinking events characterized by alcohol-induced blackouts'.