If you or someone you love is addicted to Ecstasy/MDMA, help is on hand with our helpline. Ecstasy is the street name for the chemical methylenedioxymethamphetamine or MDMA. It is an illegal stimulant drug with hallucinogenic properties. Also known as Molly in the powder form, Ecstasy is a Schedule I controlled substance with no currently accepted medical use and a high potential for repeated, problematic use. [1]
People use Ecstasy for its ability to enhance the senses of smell, sight, sound, and touch. For this reason, Ecstasy is called a club drug and is commonly used by young people at rave parties and dance clubs. Ecstasy can produce euphoria, heightened sensations, relaxation, lowered inhibitions, and the energy to dance all night.
The effects of Ecstasy last only a few hours, but the crash can continue for several days. The long-term health effects of MDMA are unknown. An overdose of the drug, although rare, can be fatal with symptoms of high blood pressure, loss of consciousness, and seizures [2]
What is an Ecstasy hotline?
Our Ecstasy hotline is a toll-free telephone number that provides free information about Ecstasy use, addiction and treatment. Trained staff can answer your questions and help you understand how to access rehab facilities.
What questions can an Ecstasy hotline answer?
If you or a friend/family member is using Ecstasy or is addicted to the drug, you probably have several questions on your mind. Some of the questions an Ecstasy hotline can answer include:
How can I tell if I or a loved one has an Ecstasy addiction?
What are the health effects of Ecstasy use?
How can I recognize an Ecstasy overdose?
Are there any drug rehab programs for Ecstasy near me?
Will my health insurance policy cover treatment for Ecstasy addiction?
Where can I get psychological support to go through recovery?
What can I do to prevent Ecstasy use by my teenager?
Ecstasy hotlines usually operate 24 hours a day, 7 days a week. Support is provided without judgment or reprimand, and the calls are completely free and confidential. If you or someone you love is struggling with Ecstasy addiction, do not hesitate to reach out for help by calling the National Drug Helpline.
What phone numbers can I call for help with Ecstasy addiction?
Ecstasy hotlines are NOT equipped to deal with emergencies. In an emergency, such as a drug overdose or other life-threatening situations, please call 911.
To obtain information and get answers to your questions about Ecstasy addiction, you can call the following telephone numbers:
National Drug Helpline: 1-844-289-0879
The National Drug Helpline is an Ecstasy hotline. We operate 24×7 but occasionally, your call may not be answered due to high call volumes or other issues. Please try calling back at another time or call one of the other helplines listed below.
The Substance Abuse and Mental Health Services Administration (SAMHSA): 1-800-662-HELP (4357)
SAMHSA is a US government organization that offers extensive resources to people with Ecstasy addiction. You can call the SAMHSA helpline number to get information and referral services. The hotline is available in English and Spanish and operates 24×7.
Other useful numbers to have on hand include:
National Suicide Prevention Lifeline: 1-800-273-TALK (8255) for people in crisis.
National Poison Control: 1-800-222-1222 for information about Ecstasy overdose.
What are the signs of Ecstasy addiction in a loved one?
Ecstasy causes increased energy, enhanced self-confidence, and lowered inhibitions. It can be difficult for family members to identify problematic Ecstasy use since the drug is primarily used in social settings, for example, at night clubs or rave parties. However, you can recognize recent Ecstasy use from the following behaviors:
Heightened sensations of touch, sight, smell, and taste
Euphoria
Unusual energy (for example, the ability to dance all night without getting tired)
Reduced or absent pain sensation
Increased empathy
Over-emotionality (for instance, saying everyone is my friend or feeling they're in love with people they don't know)
Lowered inhibitions or promiscuity
Touching and being touched inappropriately
Paranoia
Impulsive behaviors
Some of the physical signs and symptoms of recent Ecstasy use include:
Dilated pupils
Dry mouth
Clenched teeth
Excessive sweating
Mild confusion
Thirst
While not official criteria for the diagnosis of a substance use disorder, parents should be vigilant for the following signs and symptoms of potential drug (including Ecstasy) use in their teenagers:
Sudden changes in social circle
Difficulty meeting responsibilities at home or completing school work
Reluctance to attend family social gatherings
Secretive or dishonest behavior
Getting into trouble with the law
Unexplained need for money
Mood swings
Changes in sleep habits
How much does Ecstasy addiction treatment cost?
One of the biggest hurdles to overcoming Ecstasy addiction is the cost of rehab. How much you'll pay depends on several factors, such as:
Insurance: Most health insurance policies cover at least a part of drug addiction treatment. You can call the National Drug Helpline on 1-844-289-0879 to find out what will and will not be covered by your insurance.
Type of treatment: The cost of outpatient drug rehab for Ecstasy is considerably less than residential or partial hospitalization programs. Call our helpline to determine what type of addiction treatment you need and get an estimate of the cost. Ballpark figures for rehab programs are listed below:
$250 to $800 per day for drug detox
$3,000 to $10,000 for a 30-day intensive outpatient program
$1,400 to $10,000 for 3 months of outpatient rehab
$5,000 to $80,000+ for residential drug rehab
Type of facility: The US government funds several free or low-cost drug rehab programs. However, there is typically a long waiting list for these programs. Private drug rehabilitation centers can be expensive, but you can usually start treatment right away.
Financial assistance: Government programs subsidize the cost of rehab and make addiction treatment available on priority to certain groups of people. Some private rehabs offer deferred payment plans, sliding scale, and scholarships to make addiction treatment accessible to more people.
The true cost of Ecstasy addiction is not just the money you spend on obtaining the drug but also long-term repercussions from poor decisions and healthcare costs.
What happens during treatment for Ecstasy addiction?
To quit Ecstasy use, a person has to first recognize there is a problem. When you call the National Drug Helpline, you have already taken the first step towards recovery.
During addiction treatment for Ecstasy, detoxification may be necessary to safely expel the drug from your body. During the detox, healthcare providers will be available to help manage withdrawal symptoms like insomnia, hallucinations, and depression.
Following detox, there are various levels of care for Ecstasy users. Depending on the severity of the addiction, inpatient rehab, intensive outpatient, partial hospitalization, or outpatient addiction treatment may be recommended for you or your loved one.
Behavioral therapy is an important component of treatment for Ecstasy. Counselors use various techniques, such as cognitive-behavioral therapy (CBT), to help people recovering from an addiction understand the connections between their thoughts, emotions, and actions. Ecstasy users learn strategies to avoid triggers and make the lifestyle changes necessary to stay sober. The goal of Ecstasy addiction treatment is to help a person stop using the drug and reduce the chances of relapse.
Can I call an Ecstasy hotline for a loved one?
Yes, you can call the National Drug Helpline if someone you love is using Ecstasy/MDMA. You do not have to be a drug user yourself to call the Drug Helpline. Family members or friends who are concerned about someone they love can call the hotline to obtain information, support, and guidance.
What happens when I call an Ecstasy helpline?
Calling the Drug Helpline for information about Ecstasy is completely free of cost. You do not need insurance to call the National Drug Helpline at 1-844-289-0879. Only when you decide to start addiction treatment will you need health insurance coverage or incur out-of-pocket expenses for rehab.
It can be frightening to call the Drug Helpline. However, the trained staff that answer the telephone are experienced and non-judgmental. They will give you lots of useful information that will help you decide on the next step. You should be mentally prepared to answer questions such as:
Is your life in danger?
How often do you use Ecstasy?
Do you have any coexisting physical or mental illnesses?
Have you been to rehab for Ecstasy or other drugs before?
Have you disclosed your Ecstasy use to friends and family members?
Are you motivated to start treatment?
The National Drug Helpline number 1-844-289-0879 is a free, quick, easy, and no-obligation method to get advice, valuable information, and resources about Ecstasy for yourself or a loved one.
Last updated: January 9, 2021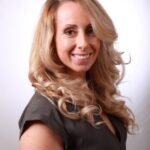 Dr. Jennifer Merrill is an Associate Professor in the Department of Behavioral and Social Sciences at Brown University. She received her PhD in 2012 from the University at Buffalo, and is a licensed clinical psychologist in Rhode Island (Credential ID: PS01479).
Dr. Merrill has published over 70 peer-reviewed articles in journals such as Psychology of Addictive Behaviors, Addictive Behaviors and Journal of Studies on Alcohol and Drugs. Her published work includes 'Drinking over the lifespan: Focus on college ages' and 'Event-level correlates of drinking events characterized by alcohol-induced blackouts'.