Fentanyl is a potent synthetic (man-made) opioid drug that resembles morphine but is up to 100 times more powerful. [1] [5] It is a strong prescription pain medication that is used to treat severe pain in cancer patients and postsurgical patients.
Fentanyl is also made and sold illegally. People use fentanyl for its euphoric effects. Street names for fentanyl include China White, China Girl, Jackpot, Goodfellas, Apache, Dance Fever, Tango and cash, and Murder 8.
Fentanyl use has serious health consequences, including potentially fatal overdose. Synthetic opioids like fentanyl are the most common drugs involved in drug overdose deaths in the United States. Fentanyl and fentanyl analogs (similar drugs) were the main drivers of the 12-fold increase in drug overdose deaths in the US from 2012 to 2018. [2]
If you or a loved one has developed an addiction to fentanyl, you shouldn't delay getting help. Calling a fentanyl hotline is a good first step towards recovery from fentanyl addiction.
What is a Fentanyl Hotline?
A fentanyl hotline is a telephone number that provides free information about fentanyl use and addiction to individuals and families battling this condition. Calls to our helpline are free of charge; you do not need health insurance to call.
When you call Drug Helpline, you are assured complete privacy and confidentiality. If you have been obtaining fentanyl from street dealers, you will not get into trouble with the law for calling.
Most fentanyl helplines operate 24/7/365, so you can call at your convenience any time of day or night, even on weekends or holidays. You will receive support, guidance, and advice about fentanyl use or addiction. You can get answers to your questions as well as information about fentanyl addiction treatment programs nearby. It is worth noting that you are not obliged to begin fentanyl addiction rehab after calling a hotline. The decision on if and when to start treatment is completely up to you.
Think of a drug hotline as a helpful, knowledgeable, non-judgmental friend who can give you good advice. Even if you're not quite ready to begin rehab, calling can give you the mental clarity to decide what to do next.
If you or a loved one is battling fentanyl addiction, do not hesitate to call the 24/7, free, confidential fentanyl helpline on 1-844-289-0879.
What Should I Say When I Call a Fentanyl Hotline?
There is a stigma attached to fentanyl use, and as a result, many people are hesitant to talk to their friends and family members about their addiction. A hotline is like a non-judgmental friend who gives you advice and helps you find resources or simply listens to your concerns.
It can be frightening to call a helpline for the first time, but rest assured that the trained advisors who answer your call are compassionate and helpful. If you're not sure what to ask when you call, here are some of the most common questions people ask:
What are the symptoms of fentanyl addiction?
How do I know if my relative is misusing fentanyl?
What are the health effects of fentanyl use?
How can I prevent a fentanyl overdose?
Are there any fentanyl addiction treatment programs near me?
Will insurance cover the cost of fentanyl rehab?
What can I do to prevent fentanyl addiction?
No question is out of bounds. Feel free to discuss whatever is on your mind, without fear of judgment or disapproval.
Fentanyl Hotlines
Please note, fentanyl hotlines are not for emergencies. If you are in a life-threatening situation, please call 911 or go to the nearest emergency room. For information, advice, guidance, and support, you can call the following fentanyl helplines.
National Drug Helpline 1-844-289-0879
The National Drug Helpline is a free, confidential, 24/7 fentanyl helpline for individuals and families battling fentanyl addiction. You can call the National Drug Helpline for information about fentanyl treatment options in your area. You can also get answers to all your questions about fentanyl use and addiction. If your call cannot be answered due to staff shortage or high call volumes, please try again later.
SAMHSA 1-800-662-HELP (4357)
The United States government operates a 24/7 hotline through the Substance Abuse and Mental Health Services Administration (SAMHSA). This free, confidential helpline can give you information and referral services nationwide. Services are available in English and Spanish.
National Suicide Prevention Lifeline 1-800-273-TALK (8255)
The toll-free National Suicide Prevention hotline is for people experiencing a mental health crisis and suicidal thoughts.
National Poison Control 1-800-222-1222
The toll-free Poison Control helpline can give you information about fentanyl overdose.
Risk Factors for Fentanyl Misuse
Fentanyl is often prescribed for hospitalized patients with severe pain (e.g., advanced cancer pain). However, if it is not taken exactly as prescribed, there is a high potential for misusing it in a way that may lead to addiction. Dependence on fentanyl can develop even if the medication is taken as directed. Some of the risk factors for fentanyl addiction include: [3]
Age (young people in the 18-25 age group have the highest risk of opioid addiction)
Gender (men are more likely than women to use and develop problems with all types of illicit drugs including fentanyl obtained from street dealers)
Genetics (people with a family history of substance use disorders have a higher risk of fentanyl addiction)
Social environment (those who live with others who are misusing fentanyl are more likely to start misusing it themselves)
Psychiatric conditions (individuals with mental health conditions like bipolar disorder, depression, or PTSD are at a higher risk of fentanyl use and addiction)
When doctors prescribe powerful pain medications like fentanyl, they perform a risk assessment and look at patient-specific factors that can contribute to misuse and addiction. They also evaluate the risk of health complications like respiratory depression.
Side Effects of Fentanyl Abuse
People may misuse fentanyl for the temporary but intense "high" or euphoria it produces. However, fentanyl has several adverse effects, some of which can be fatal. Some of the common side effects of fentanyl include: [4]
Slowed breathing
Decreased blood pressure
Fainting
Seizures
Nausea and vomiting
Confusion
Drowsiness
Dizziness
The respiratory depression (slowed breathing) caused by fentanyl can lead to hypoxia (reduced oxygen supply) in the brain, which in turn can cause various short- and long-term neurological effects. A fentanyl overdose can result in coma, permanent brain damage, and even death.
Cost of Fentanyl Addiction Treatment
The cost of rehab for fentanyl addiction varies by geographical location. It also depends on the severity of the addiction and the presence of comorbidities like mental health conditions. In general, the cost of fentanyl rehab is as follows:
$250 to $800 per day for medical detox
$3,000 to $10,000 for 4 weeks of intensive outpatient treatment
$1,400 to $10,000 for 6-12 weeks of outpatient fentanyl rehab
$5,000 to $80,000+ for residential fentanyl addiction treatment
If you are insured, your health insurance policy will most likely cover fentanyl rehab to some extent. Call the National Drug Helpline on 1-844-289-0879 to learn more about coverage under your specific policy.
Fentanyl Addiction Treatment Options
The sooner you seek treatment for fentanyl addiction, the higher are your chances of sustained recovery. Calling a fentanyl hotline can help you understand your treatment options. No matter how severe your addiction, treatment can help you get better.
Like all opioid addictions, fentanyl requires professional treatment. Medically-supervised detox helps ease withdrawal symptoms and manage cravings, reducing the risk of relapse. Following detox, medication-assisted treatment can help you remain abstinent. Counseling can help you develop the skills you need to stay clean. A holistic approach to fentanyl addiction treatment gives you the best chance at lasting recovery. For this reason, it may also be deemed important to seek treatment simultaneously for any co-occurring mental health conditions like depression, bipolar disorder, or posttraumatic stress disorder (PTSD).
Many drug dealers mix fentanyl with other drugs like cocaine and heroin to increase their profits (fentanyl is cheaper than the illicit drugs). Since the user is unaware of the presence of fentanyl, it is easy to overdose. Fortunately, there is a medicine called naloxone that can reverse the effects of a fentanyl overdose by binding to opioid receptors in the brain and blocking the action of fentanyl. If you or a loved one is using fentanyl, ask about keeping a naloxone auto-injector or nasal spray on hand for emergencies.
Can I Call a Fentanyl Hotline for a Friend?
Yes, fentanyl hotlines can provide guidance and answer questions from friends and family members of people with a fentanyl addiction. If you suspect or know that a loved one is using and perhaps addicted to fentanyl, call the National Drug Helpline on 1-844-289-0879 for support and advice.
What Questions Will the Operator Ask Me?
It's normal to be nervous about calling a fentanyl hotline, especially if you're doing so for the first time. Be assured that you will not be forced to provide any information you're not comfortable with. Some of the common questions the operator may ask include:
How long have you been using fentanyl?
How often do you use fentanyl?
Is your family aware of your fentanyl addiction?
Do you have any mental illnesses?
Have you been to rehab for fentanyl or any other drug before?
Are you using any drugs other than fentanyl?
Are you motivated to begin treatment for fentanyl addiction?
Fentanyl misuse can lead to irreversible damage to your body and brain. It can even cost you your life. If you or a loved one is struggling with fentanyl addiction, calling a helpline is the best thing you can do to get your life back on track.
Last updated: January 9, 2021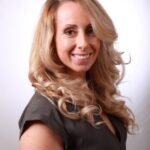 Dr. Jennifer Merrill is an Associate Professor in the Department of Behavioral and Social Sciences at Brown University. She received her PhD in 2012 from the University at Buffalo, and is a licensed clinical psychologist in Rhode Island (Credential ID: PS01479).
Dr. Merrill has published over 70 peer-reviewed articles in journals such as Psychology of Addictive Behaviors, Addictive Behaviors and Journal of Studies on Alcohol and Drugs. Her published work includes 'Drinking over the lifespan: Focus on college ages' and 'Event-level correlates of drinking events characterized by alcohol-induced blackouts'.
↑

1
Volpe DA, Tobin GAM, Mellon RD, et al. Uniform assessment and ranking of opioid Mu receptor binding constants for selected opioid drugs. Regul Toxicol Pharmacol. 2011;59(3):385-390. doi:10.1016/j.yrtph.2010.12.007

↑

2
National Institute on Drug Abuse. Overdose Death Rates. Available online. Accessed on September 28, 2020.

https://www.drugabuse.gov/drug-topics/trends-statistics/overdose-death-rates

↑

3
Webster LR. Risk Factors for Opioid-Use Disorder and Overdose. Anesth Analg. 2017 Nov;125(5):1741-1748. doi: 10.1213/ANE.0000000000002496. PMID: 29049118.

https://pubmed.ncbi.nlm.nih.gov/29049118/

↑

4
Drug Enforcement Administration. Fentanyl Drug Facts. Available online. Accessed on September 28, 2020.

https://www.dea.gov/factsheets/fentanyl

↑

5
Higashikawa Y, Suzuki S. Studies on 1-(2-phenethyl)-4-(N-propionylanilino)piperidine (fentanyl) and its related compounds. VI. Structure-analgesic activity relationship for fentanyl, methyl-substituted fentanyls and other analogues. Forensic Toxicol. 2008;26(1):1-5. doi:10.1007/s11419-007-0039-1