Cocaine is a powerful stimulant drug that is highly addictive. If used repeatedly, it can lead to a host of health problems, including alterations in the structure and function of the brain. [1]People obtain cocaine from street dealers and use it for its euphoric effects. Cocaine is an illegal drug, classified as Schedule II by the DEA due to its high potential for use and addiction.
There are an estimated 1.5 million cocaine users in the United States who report past-month use of the drug (2014 figures). [2] Young adults in the 18 to 25 years age group are the worst affected by cocaine use disorders. Cocaine overdoses claim roughly 5,000 lives each year. These worrisome statistics highlight the need for getting help for problematic cocaine use promptly. If you or someone you love may have a problem with cocaine, calling a cocaine helpline can be your first step toward recovery.
What is a Cocaine Hotline?
Our cocaine hotline is a toll-free telephone number where you can get free information about cocaine abuse and addiction. You do not need health insurance to call.
All calls are private and confidential. You will not get into trouble with the law for calling. You can choose to remain anonymous if you wish.
Most cocaine hotlines operate 24 hours a day, 7 days a week, 365 days a year. You can call at your convenience and get information, support, and guidance if you or a loved one is struggling with problematic cocaine use. There is no obligation to enter rehab after calling a cocaine hotline. A cocaine helpline is a resource to obtain information, gain access to resources, and learn about your treatment options. Talking to knowledgeable, helpful, and non-judgmental advisors can help you organize your thoughts and decide what to do next.
You don't have to battle cocaine addiction alone. The National Drug Helpline is a free cocaine helpline. Call 1-844-289-0879 today to discuss your concerns about cocaine addiction in yourself or a loved one.
What Questions Can a Cocaine Hotline Answer?
Some of the questions you can get answers to by calling a cocaine hotline include:
How do I recognize cocaine addiction in a loved one?
What are the health effects of cocaine abuse?
What are the signs of a cocaine overdose?
Are there any cocaine rehabs near me?
Will my insurance cover cocaine addiction treatment?
Are there any free or low-cost treatment options for problematic cocaine use?
What can I do to prevent cocaine addiction in my teenager?
If you have questions other than the ones listed above, trained advisors are available 24/7 to answer your concerns. You can speak frankly without fear of judgment or reprimand.
Cocaine Hotlines
Please note, cocaine hotlines are not for emergencies or crises. If you or a loved one is in a life-threatening situation, such as a cocaine overdose, call 911 immediately.
If you are looking for information, guidance, and support, you can call the following cocaine helplines:
National Drug Helpline 1-844-289-0879
The National Drug Helpline is a toll-free 24/7 cocaine hotline that offers free, confidential information to individuals and families struggling with cocaine addiction. Advisors are available around-the-clock to answer your questions. Occasionally, your call may not be answered due to high call volumes or limited staff. Please try calling back later or contact one of the other cocaine helplines listed below.
Cocaine Anonymous 1-310-559-5833
Cocaine Anonymous is for those recovering from cocaine addiction. They offer programs and meetings in the community. Call them on the number above to find out more about what they can offer.
Cocaine Addiction Treatment 1-800-559-9503
Provides 24/7 support for those struggling with cocaine addiction. The number is free to call.
SAMHSA 1-800-662-HELP (4357)
The US government operates a 24/7, free, confidential drug helpline through the Substance Abuse and Mental Health Services Administration (SAMHSA). This cocaine hotline offers extensive resources and referral services for people with cocaine addiction. The services are available in English and Spanish.
National Suicide Prevention Lifeline 1-800-273-TALK (8255)
If you are in emotional distress or feeling suicidal, you can call the National Suicide Prevention hotline and speak to someone who will help you tide over the crisis.
National Poison Control 1-800-222-1222
You can call the United States Poison Control hotline for information about cocaine overdoses.
Cost of Cocaine Addiction Treatment
Cocaine rehab treatment varies from person to person, depending on the severity and duration of the addiction as well as underlying health and mental health problems. Various factors affect the cost of cocaine rehab, including:
Insurance: Most health insurance should cover at least a part of your cocaine rehab. Call the National Drug Helpline on 1-844-289-0879 to find out more about coverage for cocaine rehab under your insurance policy, including deductibles, copay, and out-of-pocket costs.
Type of rehab: Outpatient cocaine rehab programs are less intensive and cost significantly less than inpatient programs that provide 24/7 medical care and monitoring. You can call the National Drug Helpline 1-844-289-0879 to learn about various treatment options and cost estimates. As a general guideline, you can expect to pay:
From $250 to $800 per day for medically-managed detoxification
From $3,000 to $10,000 for 4 weeks of intensive outpatient care
From $1,400 to $10,000 for 12 weeks of outpatient care
From $5,000 to $80,000+ for 4-12 weeks of residential treatment
Financial help: If the cost of cocaine rehab is preventing you from getting the help you need, there may be financial assistance opportunities available to you. This can include government-subsidized rehab programs, private fundraising, sliding scale payments, grants, scholarships, deferred payment plans, and third-party loans.
Do I Have to Start Treatment After Calling a Cocaine Helpline?
Your call to a cocaine hotline is without any commitment or agreement to start treatment. You can ask questions and get information, but the decision to enter rehab is up to you. Calling a helpline will not put you under any obligation to begin addiction treatment.
If you are confused about how to proceed, or whether to enter cocaine rehab, talking to a helpful and knowledgeable advisor can help you organize your thoughts and give you mental clarity.
It is worth remembering that cocaine addiction affects you both physically and psychologically, so you need all the help you can get to take the first step towards recovery. Addiction can be isolating and it's difficult to ask friends and family for help due to the social stigma of problematic cocaine use. Call the National Drug Helpline 1-844-289-0879 if you are feeling alone in your struggle with cocaine addiction.
Cocaine Addiction Treatment Options
There are several steps in cocaine addiction recovery. The first step is usually medically-managed detoxification (detox), during which a team of healthcare providers helps you safely quit using cocaine. At present, there are no specific FDA-approved medications for cocaine addiction. However, during the detox phase of treatment, medical personnel can prescribe medications for relief of withdrawal symptoms and provide emotional support to overcome cocaine cravings. This high level of care greatly reduces the risk of relapse.
Once detox is completed and you are stabilized, you'll start the main phase of recovery, which consists of behavioral therapies. Various modalities like cognitive-behavioral therapy (CBT) and contingency management are effective in helping to modify drug-seeking behaviors.
Once inpatient or outpatient cocaine rehab is complete, there is a range of aftercare programs, including support groups, to help you maintain abstinence from cocaine. A cocaine hotline is a great source of support and guidance for people recovering from a cocaine addiction who are seeking advice about aftercare programs.
Can I Call a Cocaine Hotline for a Loved One?
Yes, cocaine hotlines provide information and resources to affected individuals as well as their family members and friends. If someone you love is battling a cocaine addiction, you can call the National Drug Helpline 1-844-289-0879 for guidance and support.
What to Expect When I Call a Cocaine Hotline?
If you or a loved one is struggling with cocaine addiction, a cocaine helpline is like a knowledgeable, helpful, non-judgmental friend who can help you find resources and treatment options or simply discuss your concerns without fear of reprimand.
If you are feeling nervous or overwhelmed at the thought of calling, it helps to be prepared with answers to the most common questions the advisors may ask, such as:
How long have you been using cocaine?
How often do you use cocaine?
Have you disclosed your cocaine use to family members and friends?
Do you have any physical or mental health problems?
Have you been through cocaine detox or rehab before?
Do you use any other drugs besides cocaine?
Are you motivated to start cocaine addiction treatment?
Are Cocaine Hotlines Free?
The National Drug Helpline 1-844-289-0879 is a toll-free number. Your calls to this cocaine hotline are completely free of charge. You do not need health insurance to call the cocaine helpline. However, if you decide to seek rehab, you will need insurance or you'll pay out of pocket for the treatment.
Do not wait until you've hit rock bottom before seeking help. The sooner you take the first step towards recovery, the better your chances of getting and staying clean. If you or a loved one has developed a cocaine addiction, call the National Drug Helpline on 1-844-289-0879 today and start your journey towards a happier, healthier, cocaine-free future.
Last updated: January 9, 2021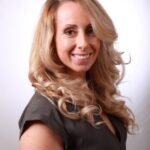 Dr. Jennifer Merrill is an Associate Professor in the Department of Behavioral and Social Sciences at Brown University. She received her PhD in 2012 from the University at Buffalo, and is a licensed clinical psychologist in Rhode Island (Credential ID: PS01479).
Dr. Merrill has published over 70 peer-reviewed articles in journals such as Psychology of Addictive Behaviors, Addictive Behaviors and Journal of Studies on Alcohol and Drugs. Her published work includes 'Drinking over the lifespan: Focus on college ages' and 'Event-level correlates of drinking events characterized by alcohol-induced blackouts'.