If you or someone you love is battling drug addiction, you are not alone. There are an estimated 20 million Americans who qualify as having a substance use disorder. [1]Yet only about 11% of the people who need addiction treatment get the help they need at a specialty drug rehab. One of the barriers to seeking drug rehabilitation is not knowing where to get help. A common question people have is: Where can I find a drug rehab near me? Or: How do I find affordable addiction treatment in my city?
Continue reading to learn how to find the best drug rehabs in your hometown. Find out what steps you should take to find the best addiction treatment program nearby, and learn why delaying addiction treatment could be dangerous. A quick phone call to the National Drug Helpline at (844) 289-0879ℹ can help you take the important first step towards a new, drug-free life.
Why is choosing the right rehab so difficult?
Drug addiction is a complex disorder that looks different in every person. Because of its complexity, treatment for drug addiction involves many different things. It is not simply a matter of getting a person to stop using harmful substances. There are many components to drug rehab, including convincing a drug user that they need help, helping the person get the treatment they need, and ensuring employment, training, and housing after rehab so that abstinence can be sustained.
Treatment for drug addiction is delivered in many different settings, both inpatient and outpatient. A variety of pharmacological and behavioral approaches are used. In the United States, there are 14,500 specialized drug treatment facilities that provide addiction treatment. As a result, families struggling with substance use disorders often feel overwhelmed with all the information about the types of services available in their community, including what rehab is right for them and what they can afford.
That's where the National Drug Helpline at (844) 289-0879ℹ comes in. This is a toll-free helpline that operates 24/7 and offers free, confidential, helpful advice on identifying the nearest drug rehab in your community that best meets your needs. You can call the helpline at any time of day or night and get answers to all your questions about finding a drug rehab in your city.
What is an intervention?
A person who is using drugs suffers the physical effects of the addiction. However, the emotional fallout of the drug abuse is felt by the whole family. And while friends and family members may see there is a problem that needs to be addressed, drug users are often in denial. As a result, families often find it challenging to get a drug addict to go to rehab.
An intervention is an event created by concerned family members and friends with the help of addiction treatment professionals. It is a carefully planned process in which a professional helps the person using drugs to understand their condition, how it is affecting them and their loved ones, and why it is important to get help ASAP. A professional intervention helps families do what is necessary without playing the blame game, making accusations, saying hurtful things, and getting side-tracked from the task at hand.
If you have a loved one who refuses to get help for their drug habit, the National Drug Helpline (844) 289-0879ℹ can help you find a drug rehab center nearby that offers the services of a professional interventionist.
Why is it necessary to develop a plan of action?
Treatment dropout is one of the major problems that people dealing with drug addiction encounter. Many recovering addicts stop going to rehab and relapse within 3–6 months. Also, a large percentage of drug addicts require multiple rehab attempts before they are successful in achieving long-term recovery. One of the reasons this happens is because they didn't make a long-term rehab plan.
It is important for people who are drug users to access multiple solutions, tools, and resources to stay clean for the long term. Each type of addiction treatment gives recovering addicts access to one or more of these resources. Therefore, choosing the right treatment path at the start of the recovery journey is important for sustained sobriety. This means deciding between inpatient or outpatient medical detox and behavioral psychotherapy.
The National Drug Helpline at (844) 289-0879ℹ can help drug users or their family and friends get in touch with leading rehab centers in the city. These rehab facilities can help the family develop a comprehensive plan of action, including a variety of drug addiction treatments and supplementary services. The goal should be to develop a far-sighted plan that focuses on long-term treatment. This means you need to plan for not only medical detox and outpatient/inpatient rehab nearby, but also additional related issues such as employment and housing after drug rehab.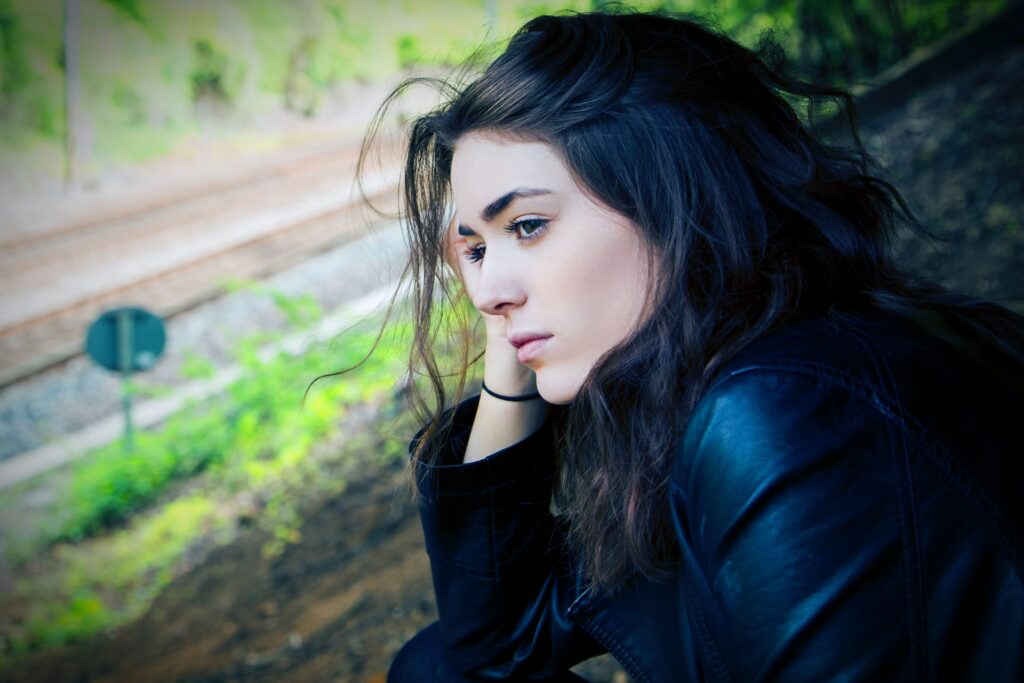 Which is the best drug rehab for me?
A common refrain you hear from drug users is: I am unable to find a drug rehab near me. Or: I don't know what kind of rehab program I need.
Finding a program that is affordable and suitable for your needs can indeed be challenging. If affording rehab is a hurdle to becoming drug-free, the National Drug Helpline (844) 289-0879ℹ can help you identify low-cost or free rehab programs in your community or find a rehab facility that offers easy payment plans.
Sometimes the problem is one of plenty. Some people struggling with addiction find that they are overwhelmed by the sheer number of addiction programs available in their city. The websites for all the drug rehab programs look great, and it becomes very difficult to know which addiction recovery center is right for you. If you are similarly confused, the helpful advisors at the National Drug Helpline at (844) 289-0879ℹ can give you the advice, support, and guidance you need to choose the best drug rehab program nearby, one that is best suited to your recovery needs.
Remember, the key to successful recovery is finding effective addiction treatment and accessing community resources for food, housing, employment, social support, and general medical care.
Why is it important not to delay going to drug rehab?
Drug abuse has damaging effects on virtually every organ system in the body. As a result, a person with a drug addiction can develop many related health issues, including diseases of the heart, lungs, and brain. Mental health conditions like anxiety, depression, schizophrenia, and bipolar disorder are common in drug users. [2]Drug abusers are also at risk of overdose and death. They are at high risk of contracting infections such as HIV and sexually transmitted diseases from shared equipment or unsafe sex. Pregnant women who use drugs can cause severe health problems in their baby after it is born.
For the reasons mentioned above, it is important to find a drug rehab nearby as soon as possible and get addiction treatment without delay. The National Drug Helpline (844) 289-0879ℹ can help you find drug rehab facilities nearby that are accepting new clients without delay.
How do I find a drug rehab near me?
Addiction is much more than a chemical dependency. It is a complex condition that requires a multi-pronged approach for long-term success. The key to successful drug rehab is to bridge the gap between a drug user's needs and the treatment programs available nearby. Calling the National Drug Helpline on (844) 289-0879ℹ is an easy way to overcome some of the barriers that prevent drug users from getting the help they desperately need.
The National Drug Helpline (844) 289-0879ℹ is a free, confidential drug and alcohol hotline that operates 24 hours a day, 7 days a week, including weekends and holidays. You can call any time of day or night, including after regular business hours. When you call, you will get friendly, non-judgmental, and useful advice on accessing the best addiction treatment programs near you.
If you or someone you love is battling drug addiction, call the drug and alcohol helpline at (844) 289-0879ℹ today and get all the information, advice, and guidance you need to find an affordable and effective drug rehab in your city.
Last updated: March 8, 2023