In modern-day society in the United States (and in many other places around the world), drinking alcohol is socially acceptable. Consumption of alcohol has been normalized as an integral part of celebrations and socializing. What many people don't realize is that alcohol can be dangerous and addictive, with far-reaching harmful effects. Besides the health risks for a person who is drinking excessively, alcohol use disorders can have severe consequences for the drinker's family and friends. There are an estimated 88,000 alcohol-related deaths each year in the U.S. [1] Don't wait until alcohol becomes a tragedy for your family. If you or someone you love is struggling with alcohol use disorder, call the alcohol hotline and receive the support, guidance, and resources you need to get sober.
What Is an Alcohol helpline?
The National Drug Helpline on (844) 289-0879ℹ provides a toll-free telephone number that you can call around the clock to get free information about alcohol use and addiction.
A helpline such as ours will typically provide guidance, advice, support, and access to resources in your community. The services of an alcohol helpline are available to individuals and families battling an alcohol use disorder. You can get answers to all your questions about alcohol use and addiction. You can also learn about treatment options in your community, including inpatient and outpatient alcohol rehab programs. If you are unsure whether you or a loved one has an alcohol use disorder, you can learn about the warning signs and symptoms by calling.
Calls to our alcohol helpline are free of cost. You do not need health insurance to call. All calls are completely private and confidential. You can choose to remain anonymous if you want.
If you or someone you love is struggling with problematic or excessive drinking, calling an alcohol hotline can help you decide on your next steps. Most alcohol hotlines, including ours, operate 24 hours a day, 7 days a week, 365 days a year. Make the call at whatever time is convenient for you, and speak to knowledgeable and helpful advisors for support and guidance without judgment or reprimand.
What Questions Can I Ask an Alcohol Hotline?
You may have many questions on your mind about alcohol use disorder and its treatment. However, because of the stigma attached to this condition, you may be hesitant to talk to friends and family and ask for help. Calling our alcohol hotline will give you the answers to all your questions related to alcohol use and addiction without judgment.
It's a good idea to note down the questions on your mind before you call. If you're not sure what to ask, here are some of the things people commonly talk about:
Do I qualify as a social drinker, or do I have a problem with alcohol?
How can I tell if my friend or family member has an alcohol use disorder?
What effects can excessive drinking have on my health?
What precautions can I take to prevent alcohol poisoning?
Are there any good alcohol rehab programs near me?
Will my insurance cover treatment for alcohol use disorder?
Are there any free resources in my community for people recovering from an alcohol use disorder?
Does treatment for alcohol use disorder work?
How can I prevent my teenager from drinking?
Do not hesitate to ask whatever is on your mind. It is an opportunity for finding out what you don't know about alcohol or for changing drinking habits.
Alcohol Hotlines
First, a word of caution—alcohol hotlines are not meant for emergencies. If you or a loved one is in a life-threatening situation, please call 911 or go to the nearest emergency room. In non-emergency situations, you can call the following alcohol hotlines for information and support:
National Drug Helpline: (844) 289-0879ℹ
The National Drug Helpline is a 24/7 alcohol helpline where you can get information about alcohol use disorder and alcohol rehab. This hotline operates around the clock, but your call may occasionally go unanswered due to high call volumes or staff shortage. Please call back another time or call one of the other hotlines listed below.
Alcoholics Anonymous 1-212-870-3400
Find out more about the AA program or fellowship by calling the Alcoholics Anonymous number.
Alcohol Hotline for IAFF Members 1-866-965-3074
The alcohol hotline is in place to support firefighters and paramedics who are having issues with alcohol. It is for IAFF members and their family and friends.
SAMHSA: 1-800-662-HELP (4357)
The SAMHSA (Substance Abuse and Mental Health Services Administration) helpline is a U.S. government initiative. This hotline gives you access to nationwide resources for alcohol use disorder treatment, including information and referrals to rehabs near you. The SAMHSA helpline is available 24/7 and offers services in both English and Spanish.
National Suicide Prevention Lifeline: 1-800-273-TALK (8255)
This is a national helpline for people in emotional distress with suicidal thoughts. Calls to the National Suicide Prevention Lifeline are free and confidential. The hotline operates 24/7.
National Poison Control: 1-800-222-1222
The U.S. Poison Control helpline provides information about the prevention and treatment of drug overdoses, including alcohol poisoning.
Options for Alcohol Use Disorder Treatment
The good news is that however severe or longstanding an alcohol problem, most people can benefit from some form of treatment. There is a wide range of treatments for alcohol use disorder available to you, from 12-step programs to inpatient rehab lasting several weeks. The main types of addiction treatments offered to people with alcohol use disorder include: [2]
Behavioral therapies like cognitive-behavioral therapy (CBT), motivational enhancement, and marital and family counseling can help you change drinking behaviors through counseling.
Medications can help offset the changes caused by alcohol in your brain, reduce heavy drinking, and make it easier for you to remain sober.
Peer support groups like Alcoholics Anonymous and other 12-step programs help you cut back or quit drinking through support from others who have faced similar challenges.
Each person struggling with alcohol use disorder is unique, and there is no one-size-fits-all treatment that works for everyone. Understanding your treatment options is an important first step in getting the help you need. If you would like to learn more about alcohol treatment options, call Drug Helpline on (844) 289-0879ℹ .
Signs of Problematic Drinking
The medical term alcohol use disorder refers to what is commonly known as alcoholism. If you're wondering whether you have an alcohol use disorder, ask yourself the following questions. If your answer is yes to two or more of the questions, it is a cause for concern.
Do you end up drinking more or for a longer time than you intend to?
Have to tried to cut down drinking, without success?
Do you spend a lot of time drinking or recovering from the aftereffects (e.g., hangover)?
Do you experience strong cravings for alcohol?
Has drinking caused you problems attending to responsibilities at home or at work?
Have you given up previously enjoyed hobbies and activities to drink?
Has drinking put you in unsafe situations, for example, drinking and driving or having unsafe sex?
Are you experiencing health or psychological problems (e.g., anxiety, depression) that are caused or worsened by drinking, but continue to drink anyway?
Has drinking caused you to have problems with your family or friends?
Do you need more drinks than before to get the same effects?
Have you experienced withdrawal symptoms (e.g., trouble sleeping, shakiness, racing heart) when the effects of alcohol were wearing off?
The more questions you answered yes to, the more urgent is the need for change. Your drinking may be excessive and you should seek help by calling an alcohol hotline such as ours.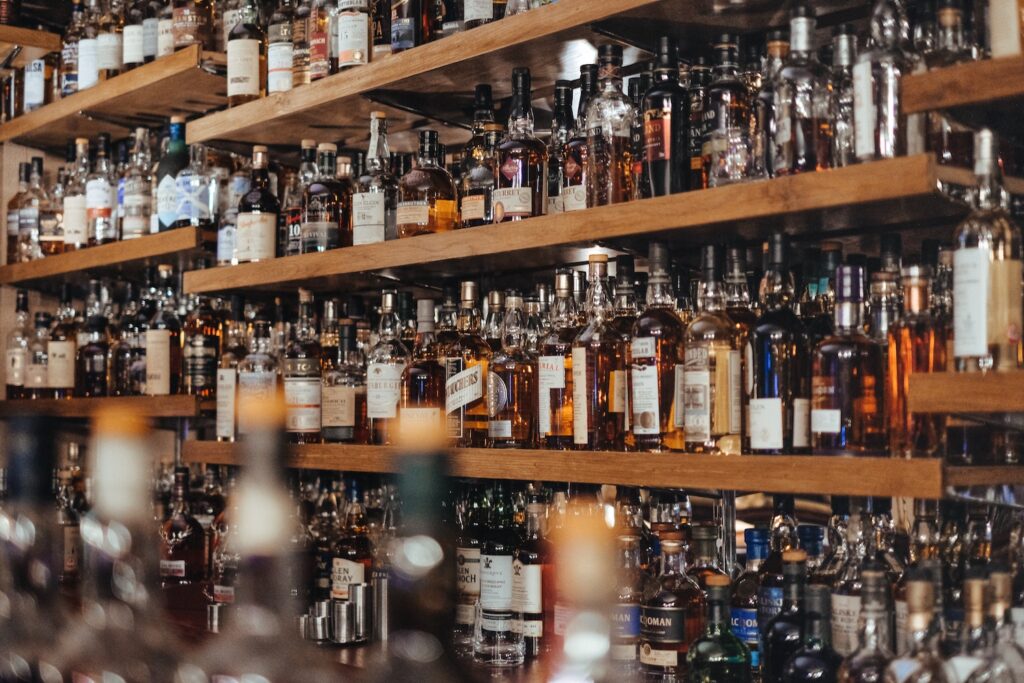 Cost of Alcohol Addiction Treatment
One of the biggest barriers that people face to seeking alcoholism treatment is the cost of rehab. Various factors affect how much recovery from an alcohol use disorder is going to cost. Some of these variables are listed below.
Insurance: Most insurance carriers cover treatment for alcohol use disorder at least partially. Call the National Drug Helpline to find out whether your insurance covers treatment for alcohol abuse.
Type of treatment: Inpatient (residential) programs are significantly more expensive compared to outpatient rehab. Prices are often $1,400–$10,000 for outpatient, versus $5,000–$80,000 for residential treatment. You can learn about the different alcohol treatment options available in your area by calling the National Drug Helpline on (844) 289-0879ℹ .
Private pay: Besides insurance, there are several options for financial assistance such as grants, scholarships, sliding scale, and deferred payment plans.
Can I Call an Alcohol Hotline for a Loved One?
Yes, alcohol hotlines like the National Drug Helpline provide information and guidance to family members, friends, and colleagues of people struggling with alcoholism. You can call the hotline for a loved one and get the guidance and support you need to help someone you love achieve sobriety.
Do I Have to Start Treatment After I Call an Alcohol Helpline?
You are under no obligation to start treatment after you call an alcohol helpline. The first step towards sobriety is often the hardest. When you call the National Drug Helpline at (844) 289-0879ℹ for information about alcohol use and addiction, you have already overcome the first hurdle.
If you are unsure about what to do next, calling the National Drug Helpline might give you some clarity. You'll understand better how alcohol is harming you and your family. You'll gain access to alcohol use disorder recovery resources. You'll get an estimate of the cost of treatment and insurance coverage. And you'll be directed to the most effective programs and the best alcohol rehabs in your area. But ultimately, the decision to start treatment now or later will be yours.
Alcohol use disorder takes a heavy toll not only on the affected person but also on their loved ones. It can be an overwhelming challenge for families to deal with. But help is at hand. The National Drug Helpline can be your first step towards a better future. Call today to get valuable information and answers to all your questions without fear of judgment or reprimand. Compassionate, helpful, and knowledgeable advisors are waiting to help you 24/7 on the alcohol hotline (844) 289-0879ℹ .
Last updated: March 8, 2023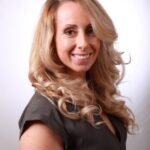 Dr. Jennifer Merrill is an Associate Professor in the Department of Behavioral and Social Sciences at Brown University. She received her PhD in 2012 from the University at Buffalo, and is a licensed clinical psychologist in Rhode Island (Credential ID: PS01479).
Dr. Merrill has published over 70 peer-reviewed articles in journals such as Psychology of Addictive Behaviors, Addictive Behaviors and Journal of Studies on Alcohol and Drugs. Her published work includes 'Drinking over the lifespan: Focus on college ages' and 'Event-level correlates of drinking events characterized by alcohol-induced blackouts'.