Some of the common side effects of Suboxone sublingual film include: [1]
Nausea and vomiting
Constipation
Headache
Sweating
Swollen or painful tongue
Numbness of the mouth
Redness inside the mouth
Lightheadedness (feeling intoxicated)
Poor attention
Palpitations
Insomnia
Blurred vision
Dizziness and fainting
Sleepiness
Besides the risk of Suboxone dependence and addiction, the use of this medication can also cause some serious health effects. The most worrisome side effect of Suboxone is respiratory depression (slowed breathing). This risk is especially high when Suboxone is taken with other medicines like benzodiazepines (Xanax, Valium, Ativan).
Also, in some people, Suboxone can lead to liver problems, a drop in blood pressure, or symptoms of opioid withdrawal. An allergic reaction to Suboxone can produce symptoms such as hives, rash, facial swelling, wheezing, low blood pressure, and loss of consciousness. A Suboxone allergic reaction is a medical emergency and warrants immediate medical attention.
Last updated: November 15, 2022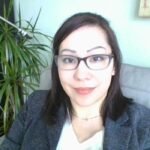 Hailey Shafir, M.Ed., LCMHCS, LCAS, CCS
Hailey Shafir is a licensed addiction specialist and mental health counselor. She graduated from North Carolina State University with a master of education in clinical mental health counseling in 2012, and has developed deep expertise in the areas of mental health, behavioral addictions and substance abuse. She is passionate about using this knowledge to raise awareness, provide clear and accurate information, and to improve the quality of treatment for these disorders.
Hailey is an LCMHCS (license number: S9539) under the North Carolina Board of Mental Health Counselors, and an LCAS (ID: LCAS-21333) and CSS (ID: CCS-20721) under the North Carolina Addictions Specialist Professional Practice Board.