Recovery from alcoholism is a lifelong commitment to avoid the grave health impact. There is no magic pill that can make the problem disappear overnight. Alcohol addiction treatment is a complex and challenging medical specialty. The good news is that help is available at centers staffed by clinical teams with extensive experience in helping people get sober or drink more moderately. Depending on a person's specific symptoms and preferences, components of treatment for alcohol use disorders may include:
Detox (medically supervised withdrawal from alcohol)
Medication management to reduce cravings and treat symptoms
Inpatient or outpatient rehab with behavioral therapies for long-term recovery
Alcoholics Anonymous or other support groups
Sober communities to transition to daily life without alcohol
Dual diagnosis addiction treatment for co-occurring mental health issues
Worldwide, alcohol claims 3 million lives each year and is responsible for 13% of deaths in young adults. If you or someone you love is struggling with alcohol addiction, get help before it's too late.
Alcoholism Hotlines
Calling an alcohol hotline for addiction is a quick, easy way to get answers. Even if you are just seeking information for yourself or a loved one, these hotlines provide valuable information and resources to empower your choices.
Calling an Alcohol Help Phone Number
Many people are reluctant to call an alcohol hotline. They may be embarrassed or even a little bit scared. After all, it takes courage to finally change.
By calling an alcohol helpline, you have an easy, noncommittal way to connect with knowledgeable professionals who understand the problems of those struggling with alcohol addiction. They won't judge you or make you feel bad. Instead, they help you start a support network necessary for overcoming addiction.
Some people hesitate to call an alcohol hotline because they aren't sure what to say. Even if you are just seeking advice, the person on the other end of the line can help guide the conversation. Here are some subjects typically covered during a call:
Questions about alcohol use and alcohol use disorders
Signs and symptoms you need to know
Advice on talking to your loved one about their issues
Types of treatment available
How to easily get access to the most appropriate treatment
Don't wait until disaster strikes. An alcohol addiction hotline is your lifeline to finally stepping up to your struggles with addiction.
When to Call an Alcohol Hotline for Addiction
Some people wait until disaster strikes—when alcohol use gets so out of control that it destroys their career and family life, and causes health problems. While an alcohol helpline can be helpful in these situations, you shouldn't wait this long to call. After all, isn't it better to take care of a problem before it gets out of control?
Early interventions are just as effective, if not more, than waiting until someone hits "rock bottom". An alcohol hotline can help you find the most appropriate treatment options based on your struggles or a loved one's struggles.
Last updated: November 14, 2022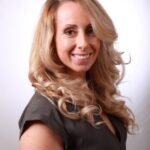 Dr. Jennifer Merrill is an Associate Professor in the Department of Behavioral and Social Sciences at Brown University. She received her PhD in 2012 from the University at Buffalo, and is a licensed clinical psychologist in Rhode Island (Credential ID: PS01479).
Dr. Merrill has published over 70 peer-reviewed articles in journals such as Psychology of Addictive Behaviors, Addictive Behaviors and Journal of Studies on Alcohol and Drugs. Her published work includes 'Drinking over the lifespan: Focus on college ages' and 'Event-level correlates of drinking events characterized by alcohol-induced blackouts'.