Seeking care for drug or alcohol addiction is a courageous decision that can be life-changing. The Arizona drug addiction hotline is a valuable resource for anyone undertaking this challenging journey. The National Drug Helpline is a 24/7 toll-free hotline that is dedicated to providing information about treatment options and facilities in Arizona. By reaching out to the helpline on 1-844-289-0879, you can receive compassionate and nonjudgmental support from trained professionals who understand the complexities of addiction and its treatment. Our helpline representatives can offer guidance on various treatment approaches, provide information about local rehab centers, and connect you with the appropriate resources to begin your recovery journey. Taking that first step and calling the National Drug Helpline can be a lifeline of hope and your pathway to a healthier, drug-free future. Call today to find specialty addiction rehabilitation centers in Phoenix, Tucson, Mesa, Chandler, Scottsdale, and other communities throughout the state.
ARIZONA SUBSTANCE ABUSE RESOURCES
SUBSTANCE ABUSE TREATMENT SERVICES IN ARIZONA
The National Survey of Substance Abuse Treatment Services (N-SSATS) for 2020 showed the following with regards to Arizona: [1]
There are approximately 205 private non-profit and 208 private for-profit treatment facilities in Arizona.
56% of clients at private non-profit treatment facilities are under 18 years of age.
18% of clients at private for-profit treatment facilities are under 18 years of age.
Approximately 30% of clients in treatment on March 31, 2020 had both alcohol and drug abuse, 54% had drug abuse only, and 16% had alcohol abuse only.
There are 51 residential facilities with over 1,600 beds and 11 hospital inpatient facilities with nearly 300 beds for addiction treatment in Arizona.
96% of the drug rehab facilities in the state offer outpatient services, 3% offer residential (non-hospital), and 1% offer hospital inpatient treatment.
Only 50% of facilities offer interim services for clients when immediate admission is not possible.
Less than 60% of facilities provide naloxone and overdose education.
Fewer than 4 in 10 facilities offer the services of a recovery coach.
Group counseling is offered at 94% of treatment centers.
Only 3 out of 4 drug rehab facilities offer family counseling.
Childcare for clients' children is available at only 2.5% of treatment facilities in Arizona.
103 facilities offer treatment for gambling disorder, 87 for internet use disorder, and 192 for other addiction non-substance addiction disorders.
ARIZONA HIGH INTENSITY DRUG TRAFFICKING AREAS
High Intensity Drug Trafficking Areas (HIDTA) is a grant program administered by the Office of National Drug Control Policy. There are 33 HIDTAs in the country, including Cochise, La Paz, Maricopa, Navajo, Mohave, Pima, Pinal, Santa Cruz, and Yuma counties in Arizona. An area qualifies as HIDTA if it is a significant center of illegal drug production, import, or distribution; drug-related activities have had a significant negative impact in the region; state and local law enforcement agencies have committed resources to respond aggressively to a drug trafficking problem in the area; and significant allocation of federal resources is needed to control drug activities in the region. [2] [3]]
Law enforcement agencies in Arizona rely on the HIDTA counter-drug program to assess regional drug threats, develop strategies to address them, and identify resources to implement the strategies.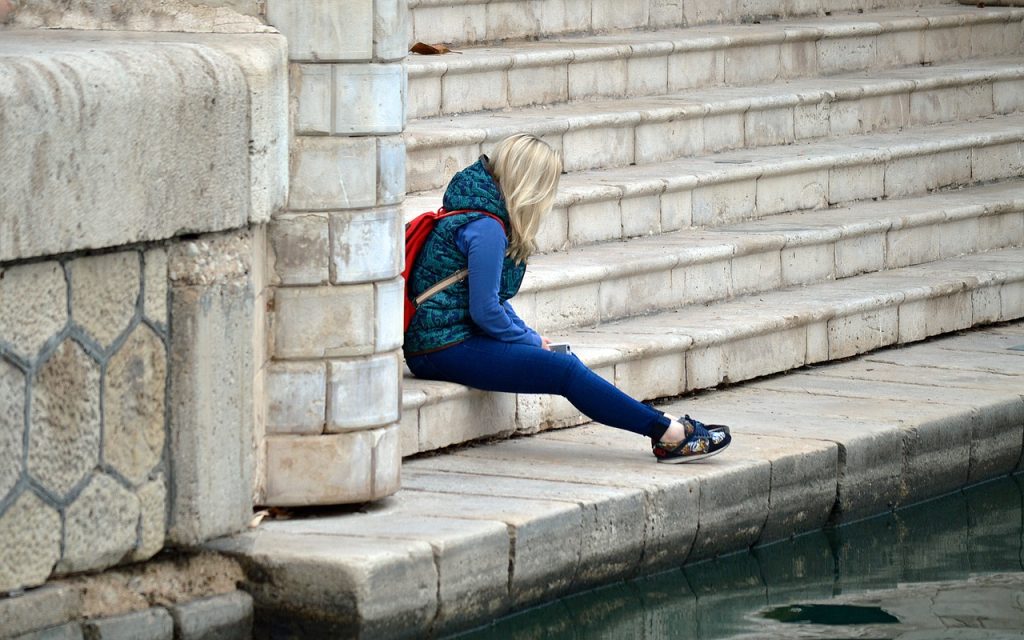 OPIOID ABUSE IN ARIZONA
Cost of hospitalizations
There was a significant increase in the number and associated costs of opioid-related hospitalizations in Arizona from 2016 to 2019. However, these numbers have been fairly stable in 2020-2021 with approximately 52,000 opioid-related hospitalizations in each of these two years. However, while the per encounter charge of opioid-related encounters in 2016 was just under $34,000 per encounter, in 2021, this had risen to nearly $43,000 per encounter. [4]
Counties affected
The counties with the maximum number of opioid-related hospitalizations and emergency department visits were Maricopa (approximately 65,000 encounters), Pima (approximately 17,000 encounters), Pinal (approximately 4,500 encounters), and Yavapai (approximately 3,000 encounters). [4]
Demographics
Around 65% of all non-fatal opioid overdose events in Arizona in 2020-2021 were in males and 35% in females. Age wise, the highest number of events occurred in young adults between the ages of 25 and 34 years. These events were highest amongst Whites (58%) and Latinos/Hispanics (29%). However, the rate was highest among American Indian or Alaska Natives (35 per 100,000 persons) and Blacks (33 per 100,000 persons). [4]
Drugs involved
The most common drugs involved in non-fatal opioid overdose events in 2021 in Arizona were Fentanyl (39.3%) and Oxycodone (14.4%), other opiate medications (8.5%), heroin (3.9%), and methadone (2.8%). [4]
Opioid overdose deaths
A total of 2,002 people died from opioid overdoses in Arizona in 2021, up from 1,886 in 2020 and 1,294 in 2019. From 2017 to 2021, the number of overdose deaths due to prescription or synthetic opioids have increased while deaths from heroin overdoses and polydrug use have decreased. Approximately 72% of the people who died were male and 28% were female, 52% were Whites and 32% were Hispanics, while 31% were between 25-34 years of age and 23% were 35-44 years old. [4]
ALCOHOL ABUSE IN ARIZONA
The Centers for Disease Control and Prevention reports a prevalence of binge drinking of 17.2% in Arizona. Binge drinking is defined as consuming 4 or more drinks for women and 5 or more drinks for men on any occasion (within 2-3 hours). The average number of drinks consumed by binge drinkers in Arizona is 5.4. Binge drinking frequency in the past 30 days was 1.7 for Arizona. [5]
GETTING HELP FOR DRUG AND ALCOHOL ADDICTION IN ARIZONA
As is evident from the above-listed statistics, drug and alcohol abuse continue to be significant issues in Arizona, affecting people of every age, ethnicity, background, and socioeconomic status. The state has seen the devastating impact of substance abuse on individuals, families, and communities. However, there is hope and help available for those struggling with addiction. Seeking treatment by calling an Arizona alcohol and drug hotline is the first crucial step towards recovery.
There is a range of resources and programs in Arizona to support individuals on their journey to sobriety. At the same time, Arizona also faces numerous challenges when it comes to drug and alcohol abuse. The widespread availability and abuse of opioids, including prescription painkillers, synthetic opioids, and heroin, have been a major concern in recent years. The Arizona Department of Health Services reports a rise in opioid-related deaths in the state, highlighting the urgent need for more aggressive prevention and treatment efforts.
Another significant problem in Arizona is alcohol abuse. Excessive alcohol consumption not only leads to health issues but also contributes to driving under the influence and motor vehicle accidents. The state ranked 8th overall for fatalities due to alcohol-impaired driving in 2020-2021 with 2,233 deaths in these two years, according to a report by the National Highway Traffic Safety Administration (NHTSA). [6]
Support groups like Alcoholics Anonymous (AA) and Narcotics Anonymous (NA) play a vital role in recovery. These organizations provide a supportive and understanding community where people battling addictions can share their experiences and learn from others who have successfully overcome substance abuse. AA and NA meetings are widely available throughout Arizona, offering a lifeline of support for people in need.
SUBSTANCE ABUSE INITIATIVES IN ARIZONA
The state recognizes the severity of the situation and has taken proactive steps to address substance abuse and provide treatment options. Arizona residents have access to a variety of programs and resources tailored to different needs. Treatment facilities throughout Arizona provide a range of services, including detoxification, counseling, inpatient and outpatient drug rehab therapy, and aftercare support.
Additional initiatives implemented in the state to combat substance abuse include the Arizona Substance Abuse Partnership which helps to improve coordination among the different agencies and organizations involved in substance abuse prevention, treatment, and recovery. The goal is to increase access to treatment, raise awareness, and reduce the stigma associated with addiction.
Another key aspect of addressing drug and alcohol abuse in Arizona is prevention. Educational programs and campaigns play a critical role in raising awareness about the risks associated with substance abuse. These initiatives target schools and communities, providing essential information on the dangers of drug and alcohol misuse and promoting healthy choices.
Last but not least, accessing treatment for drug and alcohol abuse in Arizona is not limited to a specific demographic or income level. There are options available for individuals with or without insurance coverage. Many treatment centers offer sliding-scale fees or payment assistance programs to ensure that cost is not a barrier to getting help. Call the National Drug Helpline on 1-844-289-0879 to find out some of the options for alcohol and drug rehabs near you.
References:
Last updated: July 25, 2023