People call a drug hotline in Georgia for various reasons. Some are calling because a loved one is impacted by addiction. Others have concerns about the disease and are looking for treatment options for themselves. Yet others are calling because they feel isolated or anxious. An alcohol and drug helpline has specially trained representatives who can listen and point you in the right direction, making it an important first step in your recovery.
Why would someone call a drug helpline in Georgia? How bad is the alcohol and drug problem in the state? In 2010, the Obama Administration reported some significant trends in Georgia relating to drugs. The update stated that approximately 6.5% of Georgia residents reported use of illicit drugs within the past month (this was lower than the national average of 8.8%). Drug-induced deaths in the state stood at 11.6 per 100,000 population, also lower than the national average of 12.9. In contrast to the 1990s, when cocaine was the most abused drug in Georgia, by the 2000s, marijuana was the most commonly cited primary drug during treatment admissions in Georgia. [1]
The state has since made multiple efforts to combat the drug problem, including prescription drug monitoring programs, drug take-back programs, actions on drugged driving, the drug-free communities program, and enacting a zero-tolerance law.
In the following paragraphs, we will review some of the historical and current statistics that demonstrate the alcohol and drug problem in Georgia. This will help you understand the scale of the crisis and the importance of calling a drug hotline in Georgia without delay, if you or a loved one is in need of addiction treatment.
Drug and Alcohol Abuse in Georgia: An Overview
With a land mass of 57,000 square miles, a population of around 10.5 million (of whom approximately 60% are White and 32% are Black or African American), and a median household income of $58,000, Georgia is the 8th most populated state in the United States. [2]
Located between New York City and Miami, Georgia is on the drug trafficking route of the East Coast. Marijuana and cocaine are the most commonly abused drugs in Georgia. Also, opioid addiction is a continuing problem in Georgia, like elsewhere in the US. Heroin, an illegal opioid, is increasingly being used as a cheaper alternative to prescription pain pills, because the increasing crackdown on pill mills has made prescription opiates like Oxy and Vicodin expensive.
Alcohol Abuse in Georgia
Alcohol deaths in Georgia
According to the CDC, there are approximately 2,400 deaths attributable to excessive alcohol use in Georgia each year, with the majority of deaths being in males (1,700) and a lesser number in females (700). These deaths include alcohol-related events such as chronic health issues, homicide, suicide, motor vehicle crashes, and other acute causes.
Binge drinking and heavy alcohol use in Georgia
An estimated 48% of Georgia residents reported using alcohol in the last 30 days in 2011, with males (55%) significantly more likely to drink than females (40%). In 2010, more than 900,000 Georgia residents reported binge drinking (5 or more alcoholic beverages for males and 4 or more for females per occasion), representing 12% of the population. Adult males were more likely to engage in binge drinking than adult females. Binge drinking was highest among young adults aged 25–34 years in Georgia. Moreover, approximately 4% of residents in Georgia (270,000 adults) reported heavy drinking (more than two drinks per day in men and one drink per day in women). Heavy drinking was highest among Georgians with a median household income of $35,000 to $49,000.
Driving under the influence in Georgia
In 2009, the CDC reported that 1 in 4 Georgia drivers involved in a fatal motor vehicle crash had a positive blood alcohol concentration of 0.08. People who binge drink or drink heavily are more likely to drive under the influence.
NSDUH 2019
The National Survey on Drug Use and Health 2019 showed that approximately 52% of adults in Georgia reported alcohol use in the past month. This is lower than the national average of around 55%. Similarly, binge alcohol use in the past month among Georgia adults (22% in the 26+ age group) was also lower than the national average of 24%. [3]
An alcohol hotline can help you or a loved one get help if you are struggling with alcoholism. The hotlines are usually toll-free and operate 24/7, including holidays. Calling an alcohol hotline in Georgia can connect you to licensed alcohol treatment facilities in your community and assist you in finding other recovery resources.
Opioid Addiction in Georgia
Like elsewhere in the US, Georgia is in the midst of an opioid crisis. In 2018, there were nearly 900 fatalities related to opioid drug abuse in the state. Opioids were involved in 60% of all drug overdose deaths in Georgia that year. Fortunately, deaths related to prescription opioids and synthetic opioids (mainly fentanyl) showed a decline in 2018. However, deaths related to heroin use increased by 2.9%. [4]
The number of opioid pain pill prescriptions written per 100 persons in Georgia was considerably higher than the national average of 51 in 2018. Georgia providers wrote 63 opioid prescriptions per 100 people. What's more, this number represents the lowest figure since data began to be collected in 2006.
In 2017, there were more than 38,000 new HIV diagnoses in the United States. Of these, nearly 10% were attributed to IV drug use. Approximately 2,500 new HIV diagnoses were made in Georgia, with 4% being attributed to IV drug use in males and 8% in females.
Heroin Abuse in Georgia
The heroin threat in Georgia is mostly limited to Atlanta and other large metropolitan areas, but the drug is also available in some smaller cities and towns. South American heroin is the most common form sold in Georgia, with Asian and Mexican black tar and brown powdered heroin also available in smaller quantities. Heroin is distributed in Georgia mostly by Mexican, Colombian, and Dominican drug groups.
In the early 2000s, the Georgia Department of Public Health had estimated there were around 7,000 people addicted to heroin in Atlanta. Providers also reported an increase in the number of teenagers seeking treatment for heroin addiction. In the year 2000, heroin was implicated in 30 out of the 233 drug-related deaths in the city of Atlanta.
More recently, the NSDUH survey in 2019 found that 0.23% of young adults (ages 18 to 25) in Georgia reported heroin use in the past year. This is considerably lower than the national average of 0.36%.
If you or someone you love has become prey to heroin addiction, calling an opioid addiction hotline should be your first step in seeking help. The hotline can give you useful up-to-date information on recovery resources in your area and connect you to effective and affordable drug rehab programs.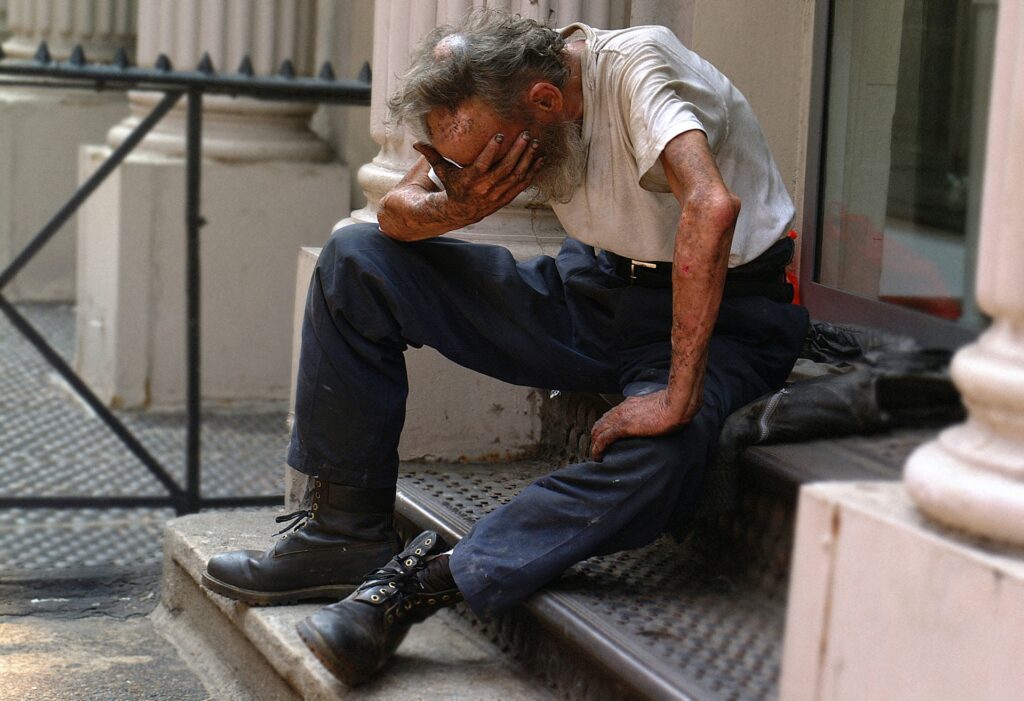 Cocaine Addiction in Georgia
Compared to the 1990s, when cocaine was one of the most commonly abused drugs in Georgia, things are looking a little better. Nonetheless, cocaine abuse is still very much a concern in the state. In 2019, 3.4% of young adults (ages 18–25) reported cocaine use in the past year. This was, however, lower than the national average of 5.5%. [5]
Methamphetamine Use in Georgia
The NSDUH 2019 survey showed that 0.60% of adults (age 26+) in Georgia reported past-year use of methamphetamines, which are powerful, highly addictive stimulant drugs. The national average for meth use in people aged 26 and over was 0.75%.
Marijuana Trends in Georgia
Marijuana use in Georgia is highest among young adults in the 18–25 age group. In 2019, nearly 31% of Georgia residents in this age group reported marijuana use in the past year. This is lower than the national value of 35%.
Substance Abuse by Youth in Georgia
Based on the findings of the Youth Risk Behavior Surveillance (YRBS) in 2019: [6]
17.5% of youth in Georgia reported that they currently drank alcohol.
6.2% of adolescents reported current binge drinking.
1.4% of teenagers had 10 or more drinks in a row in the past 30 days.
36.5% of students reported that the alcohol they drank was given to them by someone.
30.8% of teens said they had used marijuana at least once in their lifetime.
16.3% of youth reported currently using marijuana (within the past month).
14.9% of youngsters said they had used prescription pain pills without a doctor's orders.
5.6% of teens reported cocaine use one or more times in their lifetime.
4.9% of teenagers reported methamphetamine use at least once in their lifetime.
5.1% of teens reported ecstasy use at least once in their lifetime.
5.4% of youth reported steroid use without a doctor's prescription.
A teen drug and alcohol hotline in Georgia can provide immediate access to routine as well as crisis services. Most hotlines operate 24 hours a day, 7 days a week. Teenagers can speak to counselors by calling the hotline and obtain information or just have someone to talk to in a crisis.
Last updated: March 9, 2023