WHY CALL AN ARKANSAS DRUG ADDICTION HOTLINE?
Seeking addiction treatment can be a daunting and challenging task for anyone grappling with substance abuse. One of the main obstacles is the stigma associated with addiction, which can lead to feelings of shame, guilt, and fear of judgment. This can prevent a person from openly discussing their struggles or reaching out for help.
In addition, the availability and accessibility of treatment options can vary widely, depending on geographical location, financial resources, and insurance coverage. A limited number of specialty treatment facilities, long waitlists, and high costs or drug or alcohol rehab can be significant barriers to receiving care.
Moreover, the withdrawal symptoms and cravings associated with quitting drugs or alcohol can be intense and overwhelming, making it difficult to remain motivated and committed to the treatment process.
For many people battling addiction, support systems, such as family and friends, are minimal or non-existent, further isolating them in the pursuit of recovery.
Lastly, the complex nature of addiction, including its psychological, physical, financial, legal, and social components, requires comprehensive and individualized treatment approaches. As a result, it can be challenging to find and navigate addiction treatment without proper guidance. Despite these challenges, it is crucial for you to seek help. Because overcoming addiction is possible only with the right support and treatment.
BENEFITS OF CALLING THE NATIONAL DRUG HELPLINE IN ARKANSAS
The National Drug Helpline is a valuable resource for information about substance abuse in Arkansas. First and foremost, we provide a safe and confidential space where you can openly discuss your concerns without fear of judgment or stigma. Trained professionals that staff our helpline offer a wealth of knowledge and expertise, guiding you with accurate and up-to-date information about drugs, their effects, potential risks, and treatment options.
We also provide personalized advice and resources tailored to your specific needs, whether it is finding local treatment options in Arkansas rehab centers, support groups, or counseling services.
Additionally, we can assist you if you are seeking information on how to support a loved one who is struggling with substance abuse by offering guidance on effective communication and interventions.
By calling the National Drug Helpline on 1-844-289-0879, you can gain access to a compassionate support system that will empower you to make informed decisions, seek appropriate help, and embark on the path toward recovery. Call today to find drug and alcohol rehab facilities in Little Rock, Fort Smith, Fayetteville, Springdale, Jonesboro, and other Arkansas communities.
ARKANSAS SUBSTANCE ABUSE RESOURCES
SUBSTANCE ABUSE IN ARKANSAS
The Substance Abuse and Mental Health Services Administration (SAMHSA) reports the following trends in drug and alcohol use in Arkansas between 2002-2004 and 2017-2019: [1]
Youth aged 12-17 years
6.0% of youth reported past month marijuana use in 2017-2019, which was lower than 7.8% in 2002-2004.
Past-month alcohol use in youth fell from 16.8% in 2002-2004 to 8.6% in 2017-2019.
Illicit drug use in the past month was reported by 7.8% of youth in 2015-2017 and 7.0% in 2017-2019.
First lifetime use of substances (past year initiation) was reported by youth in Arkansas at the following rates: 2.7% for cigarettes, 4.1% for marijuana, and 7.6% for alcohol. These figures were either similar or below the national average.
Young Adults aged 18-25 years
24.6% of young adults reported past year marijuana use in 2017-2019 compared to 29.2% in 2002-2004.
4.1% of young adults had past-year marijuana use disorder in 2017-2019, down from 6.5% in 2002-2004.
Past-year opioid use disorder was reported by 1.3% of young adults in Arkansas in 2017-2019, up from 0.9% in 2015-2017.
Past-year illicit drug use disorder changed from 4.9% in 2015-2017 to 6.2% in 2017-2019.
Past-month binge alcohol use in young adults was 34.5% in 2015-2017 and 30.2% in 2017-2019.
Past-year alcohol use disorder fell from 17.0% in 2002-2004 to 6.5% in 2017-2019.
Past-year substance use disorder dropped slightly from 12.7% in 2015-2017 to 11.3% in 2017-2019.
Past-year heroin use among people aged 12 or older in Arkansas remained unchanged at 0.08%.
Prescription painkiller misuse in the past year fell slightly from 5.3% in 2015-2017 to 4.3% in 2017-2019.
Opioid use disorder in the past year was reported by 0.9% of Arkansas citizens over 12 years of age in 2015-2017 and 0.6% in 2017-2019.
Illicit drug use disorder in the past year remained stable during this same period at 2.9% and 2.8% respectively.
Alcohol use disorder in the past year was reported by 6.8% in 2002-2004 compared to 5.0% in 2017-2019.
Past-year substance use disorder in people over 12 years of age remained stable between 2015-2017 and 2017-2019 at 6.9% and 7.0% respectively.
The number of people enrolled in substance use treatment in Arkansas (single-day counts) ranged from 6,089 in 2017 to 7,640 in 2019.
Of the people enrolled in substance use treatment, 43.1% had a drug problem only, 21.5% had an alcohol problem only, and 35.4% had both drug and alcohol problems.
The number of people enrolled in opioid treatment programs (single-day counts) has hovered around 1,000 since 2015.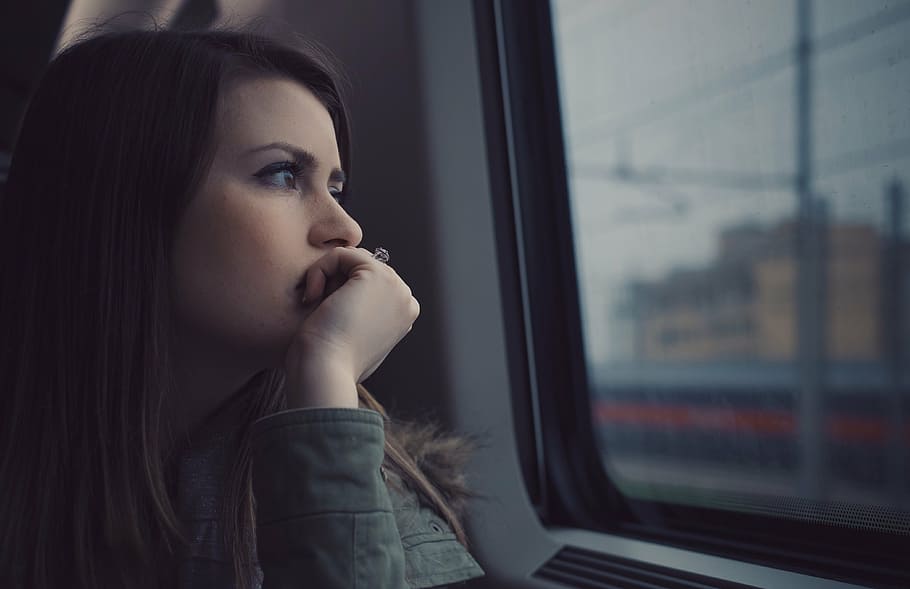 PRESCRIPTION DRUG MONITORING PROGRAM IN ARKANSAS
The Arkansas Department of Health's Prescription Drug Monitoring Program (PDMP) alerts prescribers and dispensers of controlled drugs about possible doctor shopping. This refers to a person going to multiple physicians or pharmacies to obtain the same prescription or class of medication.
Earlier, the threshold for an alert was if a patient obtained controlled prescriptions from 7 different physicians or pharmacies in 90 days. The threshold has since been lowered and is now met if a patient obtains controlled prescriptions from 5 different prescribers or dispensers in 90 days. The program has resulted in a fall in "doctor shopping" in Arkansas by more than 86%. In 2020, an average of 43 people per quarter were issued alerts for possible doctor shopping. [2]
Additionally, PDMP data is shared with other states through two different interfaces, RxCheck and PMP Interconnect. Prescribers and pharmacists in AR can check data from 38 other states to check where else their patients may have obtained controlled medications.
CONTROLLED PRESCRIPTION DRUGS IN ARKANSAS
In 2020, over 2.75 million prescriptions and 140 million individual pills of opioid painkillers were sold to Arkansas residents. Opioid painkillers include medications such as oxycodone, hydrocodone, and others.
The second highest controlled prescriptions sold in Arkansas were benzodiazepines such as diazepam and alprazolam. These drugs are used to treat panic attacks, anxiety, insomnia, muscle spasms, and seizures. In 2020, over 1.4 million prescriptions for benzodiazepines were dispensed in Arkansas and 70.5 million pills sold to the state's residents.
Stimulants such as dextroamphetamine and methylphenidate are the third-highest selling controlled prescription drugs in Arkansas with just under 1 million prescriptions and 32 million pills sold.
Fourth on the list are sedatives and hypnotics such as zolpidem and eszopiclone, which are used to treat insomnia. In 2020, residents of Arkansas were sold 14.8 million pills of these drugs with just over half a million prescriptions written.
Muscle relaxants like carisoprodol round off the list at number 5 with 51,000 prescriptions and 3.1 million pills sold to AR residents in 2020. [2]
OPIOID PRESCRIPTION RATES IN ARKANSAS
In 2020, nearly 83 opioid prescriptions were dispensed for every 100 people in Arkansas. This is almost double the national average rate of 43 prescriptions per 100 people. Miller County in Arkansas is the only county in the state that is below the national average at 34 prescriptions per 100 people. The highest opioid prescription rates were reported from Poinsett County (147), Montgomery County (128), Ouachita County (127), and Greene County (123). [2]
OVERDOSE DEATH RATES IN ARKANSAS
Based on provisional data from the Arkansas Department of Health, there were 547 deaths from drug overdoses in Arkansas in 2020, up from 352 in 2019 and 426 in 2018. [2]
NALOXONE ADMINISTRATION RATES IN ARKANSAS
Naloxone administration rates to patients with suspected opioid overdoses in 2020 were the highest in Saint Francis County (260 per 100,000 people), followed by Woodruff County (253), Franklin County (231), and Monroe County (223). [2]
ALCOHOL USE BY COLLEGE STUDENTS IN ARKANSAS
Approximately 6 out of 10 college students in Arkansas report drinking alcohol in the past month. In addition, 4 out of 10 college students report binge drinking. Other concerning statistics among youth and young adults from the University of Arkansas include: [3]
References:
SAMHSA. Behavior Health Barometer Arkansas. Available online. Accessed on July 4, 2023.
Arkansas Department of Health. Prescription Drug Monitoring Program. Annual Report 2020. Available online. Accessed on July 4, 2023.
University of Arkansas. ROAR Facts. Available online. Accessed on July 4, 2023.
Last updated: July 25, 2023