Substance abuse affects millions of Americans and is responsible for thousands of deaths each year. Alcohol and drug addiction is a chronic brain disorder that is challenging, but not impossible, to treat. Many residents of the State of Illinois, like every other state in the United States and all over the world, struggle with alcohol and drug abuse and addiction. Each year, there are 5,500 deaths related to alcohol and drugs statewide. This represents approximately 5% of all deaths in Illinois. The annual economic cost of alcohol, drug, and tobacco abuse in Illinois is more than $3.5 billion. [1]
The top drug threats in Illinois are prescription opioid medications like OxyContin and Vicodin, heroin, and methamphetamine. Chicago is a major hub for drug trafficking due to its location near state highways, its large international airport, and port connections on the Great Lakes.
In the following paragraphs, we will take an in-depth look at drug and alcohol addiction in Illinois, giving you some important statistics on the prevalence, access to treatment, and overdose deaths related to substance abuse. Call the Illinois drug addiction hotline on (844) 289-0879ℹ to seek help.
Drug and Alcohol Abuse Among Illinois Youth
The youth are the future of the state and the nation. Drug and alcohol use in adolescents and young adults is particularly concerning. In recent years, an opioid epidemic has swept over young Illinois residents.
The 2018 Illinois Youth Survey contacted more than 230,000 young people in Illinois and found that 5.6% of 18- to 19-year-olds reported prescription pain pill abuse in the past year. Roughly 2.5% said they used prescription painkillers to get high. Just under 0.5% reported using heroin (an illegal opioid drug) within the last 12 months.
Another worrisome trend identified by the IYS was that youth who were engaged in opioid misuse had a higher chance of abusing other drugs, primarily cannabis (marijuana) and alcohol. These adolescents also had a higher rate of suicidal tendencies, poorer performance in school, and a greater likelihood of being victims of bullying compared to non-drug users. [2]
Alcohol Abuse in Illinois
Excessive alcohol consumption is a nationwide problem. Binge drinking, defined as 4 or more drinks in less than 2 hours for women, and 5 or more for men, is prevalent throughout the country, especially among young adults. Heavy alcohol use, defined as 8 or more drinks per week for women, and 15 or more for men, is also quite common.
Based on the CDC Behavioral Risk Factor Surveillance System, the US national average for binge drinking and heavy alcohol use is 18.6%. Illinois ranked above the national value at 21.6% in 2019. This means 1 in 5 adults in Illinois engages in these harmful and potentially dangerous drinking patterns.
Here's a quick overview of excessive alcohol consumption in Illinois based on demographics: [3]
Gender: Women fare slightly better than men, with 14.1% of women reporting excessive drinking compared to 16.4% of men in Illinois.
Age: Young adults between the ages of 18 and 44 in Illinois are the most likely to engage in excessive alcohol consumption, with 30.8% reporting binge drinking and heavy alcohol consumption.
Race/ethnicity: Excessive drinking is most prevalent in Whites (22.7%), followed by Blacks (20.4%), Hispanics (20.4%), multiracial people (17.5%), and Asians (16.6%).
Education: College grads top the chart, with 22.9% reporting excessive drinking, followed by people with at least some college (21.9%), high school (17.9%), and less than high school education (14.3%).
Income: The highest percentage of alcohol abusers (25.5%) have an annual income of $75,000 or more, followed by 24.6% of people with an income of $50,000 to $74,999. Those earning less than $25,000 per year in Illinois are least likely to drink, with 13.3% reporting excessive alcohol consumption.
Opioid Addiction in Illinois
Opioids are powerful drugs that are highly addictive. They include prescription pain pills such as OxyContin and Vicodin as well as the illegal drug heroin, which has no accepted medical use.
Nationwide, opioids are involved in nearly 70% of all drug overdose deaths. In recent years, overdose deaths involving synthetic opioids such as fentanyl have been on the rise, with more than 28,400 Americans dying from synthetic opioid overdose, an additional 15,000 dying from prescription pill abuse, and another 15,000 dying from heroin overdose in 2018.
In Illinois, 2,169 people died of opioid overdose in 2018, representing close to 80% of all drug overdose deaths. Mirroring national trends, deaths involving synthetic opioids in Illinois are on the rise, with fentanyl and fentanyl analogs claiming 1,568 lives in 2018. Fortunately, after increasing steadily from 2012 to 2017, deaths involving heroin and prescription opioids in Illinois declined in 2018.
Illinois has done well in terms of the number of opioid prescriptions written per 100 people, with the lowest rate recorded in 2018 since data began to be collected in 2006. In 2018, doctors in Illinois wrote 45.2 opioid pain pill prescriptions per 100 people (this is lower than the national average of 51.4 opioid prescriptions per 100 people). [4]
Heroin Abuse in Illinois
Illicit opioids such as heroin are widely available in Illinois. The DEA's national drug threat assessment indicates high levels of use of both heroin and controlled opioid prescription drugs.
A worrisome trend is that an increasing number of heroin samples seized by the DEA in Illinois have been found in recent years to contain fentanyl. Fentanyl is a powerful synthetic opioid that is often used to cut heroin because it is more easily available and cheaper than heroin. Heroin abusers are often unaware that the drug contains fentanyl. As a result, in the past few years, the presence of fentanyl in illegally manufactured opioids has been responsible for a large percentage of overdoses, both fatal and non-fatal.
In 2018, heroin accounted for nearly half of all the fatal overdoses and close to 70% of non-fatal opioid overdoses in Illinois. [5]
Methamphetamine Use in Illinois
Methamphetamine is a stimulant that is smoked, snorted, swallowed, and injected by drug users. Roughly 35% of drug offenders in the federal criminal justice system are methamphetamine offenders.
In Illinois, in recent times, there has been a resurgence in meth use, more so in rural areas. The following statistics demonstrate the scale of the problem:
Between the years 2000 and 2017, there was a five-fold increase in treatment admissions for meth abuse in Illinois.
Arrests for methamphetamine offenses in Illinois increased by 289% between 2010 and 2017.
From 2012 to 2018, the number of people in Illinois prisons for meth-related offenses including possession, manufacture, or delivery increased by 67%.
Roughly 8 out of 10 people arrested for meth offenses in Illinois are White and male.
In 2017, among people seeking drug rehab in Illinois addiction treatment facilities, methamphetamine was the primary drug of abuse in 6.5% of people, up from less than 1% in the year 2000.
Marijuana Use in Illinois
Illinois was the 11th state to legalize cannabis (marijuana) for both medical and recreational uses. By state law, possession of 10 grams or less of marijuana is not a criminal offense. As a result of the new laws, there has been a decline in marijuana seizures by the DEA in Illinois. However, high-grade marijuana continues to make its way to Chicago, smuggled from Canada, often by Asian traffickers.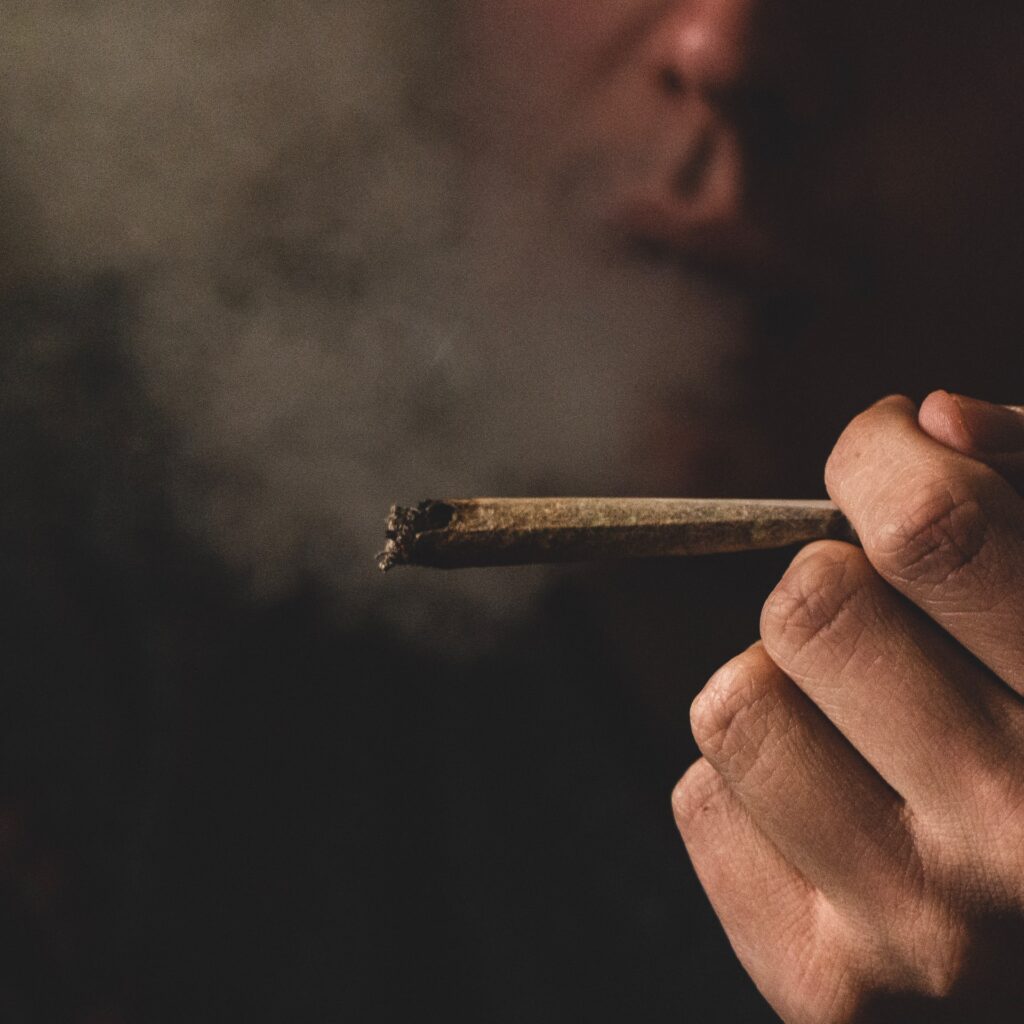 Crack/Cocaine Abuse in the United States
About 90% of the cocaine that makes its way to the United States comes from Colombia. Between 2014 and 2015, there was an increase in pure cocaine production in Colombia, resulting in an increased flow to the United States. However, in recent years, cocaine availability in the US has stabilized. Illinois mostly follows national trends in crack/cocaine abuse, based on activity to our Illinois drug addiction hotline.
Addiction Treatment in Illinois
The Illinois Department of Human Services (IDHS) provides a range of alcohol and drug treatment programs through its Division of Alcoholism and Substance Abuse (DASA). Treatment consists of the entire gamut of services, ranging from early intervention to case management with assessment, diagnosis, outpatient counseling, intensive outpatient addiction treatment, medically supervised detoxification, residential rehabilitation, and continuing aftercare for Illinois residents with substance use disorders.
Special populations are given priority status, including pregnant women, new mothers, clients referred by the Department of Children and Family Services, and people newly released by the Department of Corrections.
The DASA system in Illinois has been found to be highly effective in alcohol and drug addiction treatment. At the time of treatment admission, 6 out of 10 people reported alcohol abuse. Six months after treatment, this number went down to 3 out of 10 people.
Similarly, marijuana use declined from 30% to 6%, cocaine use decreased from 37% to 6%, and heroin use came down from 24% to 6% after involvement with DASA treatment programs.
Drug and alcohol rehab in Illinois was also found, on independent evaluation, to increase legal employment from 44% to 57%, and to reduce income from illegal activities from 16% at the time of admission to only 2% six months after addiction treatment.
Last updated: March 9, 2023