A drug and alcohol hotline is a toll-free number that operates 24/7 and provides confidential information related to substance abuse and addiction treatment. People who are struggling with drug or alcohol problem in Michigan can call the hotline number and receive free information about treatment facilities and other resources in the state.
Where does Michigan stand compared to other states when it comes to alcohol and drug problems? In 2010, the Obama Administration reported some interesting findings in the Michigan Drug Control Update. Michigan was among the top 10 states in the US for past-month illicit use by persons aged 26 or older. Compared to the national average of 8.82%, 10.37% of people in Michigan reported using illicit drugs in the past 30 days.
Also, in 2009, the rate of drug-induced deaths in Michigan was significantly higher than the national average. The number of people who died as a direct consequence of drug use was higher than the number of people who died from motor vehicle accidents or firearms. The primary drug of concern in the state was heroin, with nearly 1 in 3 treatment admissions in Michigan being for this drug that year.
More recently, in 2019, nearly 32% of young adults in Michigan aged 18–25 years reported past-month use of illicit drugs. This is considerably higher than the national average of around 24%. [1]
Today, we're reviewing some of the key statistics that demonstrate the scale of the alcohol and drug problem in Michigan. The objective is to help you understand the crisis better and take steps to get timely help. If you or someone among your friends and family is struggling with alcohol or drug addiction, calling a drug and alcohol helpline in Michigan is an important first step in moving toward a healthy, happy, drug-free life.
Overview of Substance Abuse in Michigan
With a total area of 97,000 square miles, including land mass and the Great Lakes, a population of around 10 million (79% White and 14% African American), and a median household income of $57,000, Michigan is the 11th largest state by area ranking and the 10th most populated state in the United States.
The primary drug threats in Michigan are cocaine, heroin, marijuana, and MDMA (ecstasy). The lion's share of drug distribution in the state is held by Mexican drug-trafficking organizations. A key challenge for law enforcement agencies has been to monitor Michigan's northern border, through which home-grown marijuana is transported from Canada. In 2009, the National Drug Threat Assessment reported that Michigan was among the 10 states where meth lab seizures in July had already exceeded seizures during the entire previous year. Meth in Michigan is mainly manufactured by small "mom and pop" enterprises for personal use and local distribution. Roughly 6 out of 10 people incarcerated in Michigan have a history of using alcohol, drugs, or both. [2]
Alcohol Abuse in Michigan
In 2019, more than half of all Michigan adults reported some form of alcohol consumption within the past month. Furthermore, nearly 18% of adults in Michigan reported dangerous drinking patterns such as binge drinking within the past month. Heavy drinking and binge drinking in Michigan are more prevalent in younger age groups, with 30% of people in the 25–34 age group reporting binge drinking. Males are far more likely to binge drink (22%) than females (13%). [3]
The 2019 National Survey on Drug Use and Health (NSDUH) reported that 61% of Michigan residents in the 18–25 age bracket have used alcohol in the past month. This is considerably higher than the national average for the US of less than 55%.
Similarly, binge alcohol use in the past month among young adults in Michigan was 39%, higher than the national rate of 34.5%. Interestingly, only around 4 in 10 adults in Michigan reported perception of great risk from having five or more alcoholic beverages once or twice a week, indicating a need for more education and awareness about the harmful effects of alcohol.
Opioid Addiction in Michigan
In 2018, there were more than 67,000 drug overdose deaths reported nationwide. In Michigan, 78% of all drug overdose deaths involved an opioid, with this class of drugs claiming a total of 2,011 lives. Of the opioid-involved deaths, 1,531 involved fentanyl and other synthetic opioids, 633 involved heroin, and 556 involved prescription opioid pills.
The number of opioid prescriptions written by Michigan providers in 2018 was 62.7 per 100 persons, which is considerably higher than the national average of 51.4 prescriptions per 100 people.
The rate of NAS (neonatal abstinence syndrome) in Michigan was 8 cases per 1,000 hospital births, which is higher than the national average of 7. NAS is a condition that develops in infants exposed to opioids due to maternal drug abuse.
Of the more than 38,000 new HIV diagnoses nationwide in 2018, nearly 800 occurred in Michigan. In males, 6.5% of new HIV diagnoses were attributed to intravenous drug use. In females, this figure was significantly higher, with close to 22% of new HIV diagnoses attributed to intravenous drug use.
An opioid hotline in Michigan can help people struggling with prescription pain pill or heroin addiction to find effective and affordable treatment. Helpful and knowledgeable representatives are on hand to provide guidance, support, and access to resources for opioid abuse treatment in Michigan.
Heroin Abuse in Michigan
Heroin is one of the major drugs of abuse in Michigan. In 2013, one-third of all treatment admissions in Detroit listed heroin as the primary drug. Roughly 6 out of 10 admissions were males, and 8 out of 10 were African American.
According to the NSDUH 2019 survey, 0.35% of adults in Michigan (18+) reported past-year use of heroin. This figure is higher than the national average of 0.31%.
Cocaine Addiction in Michigan
Compared to 2% of people (ages 12+) nationwide who reported past-year use of cocaine, the rate in Michigan was 1.82%. However, among young adults aged 18–25, the percentage of people who used cocaine in Michigan was 5.93%, higher than the national rate of 5.54%.
If you or someone you love needs help with a cocaine addiction problem, you can get it by contacting a 24-hour addiction hotline in Michigan. All information provided to the hotline representatives remains completely confidential. The toll-free hotline number in Michigan operates 24/7, including holidays. It can provide useful information on finding cocaine addiction treatment programs in Michigan.
Methamphetamine Use in Michigan
Past-year methamphetamine use in Michigan among various age groups was reported as follows by the NSDUH in 2019:
0.38% in ages 12+ (US national average 0.70%)
0.39% in ages 18+ (US national average 0.76%)
0.37% in ages 26+ (US national average 0.75%)
0.18% in ages 12–17 (US national average 0.17%)
0.57% in ages 18–25 (US national average 0.81%)
Marijuana Trends in Michigan
Compared to 22.5% of young adults (ages 18–25) who reported using marijuana in the past month in the whole of the US, marijuana use in Michigan in the past 30 days was reported by 29.3% of young adults (18–25 years old). Marijuana use in Michigan was also higher than the national average for other age groups.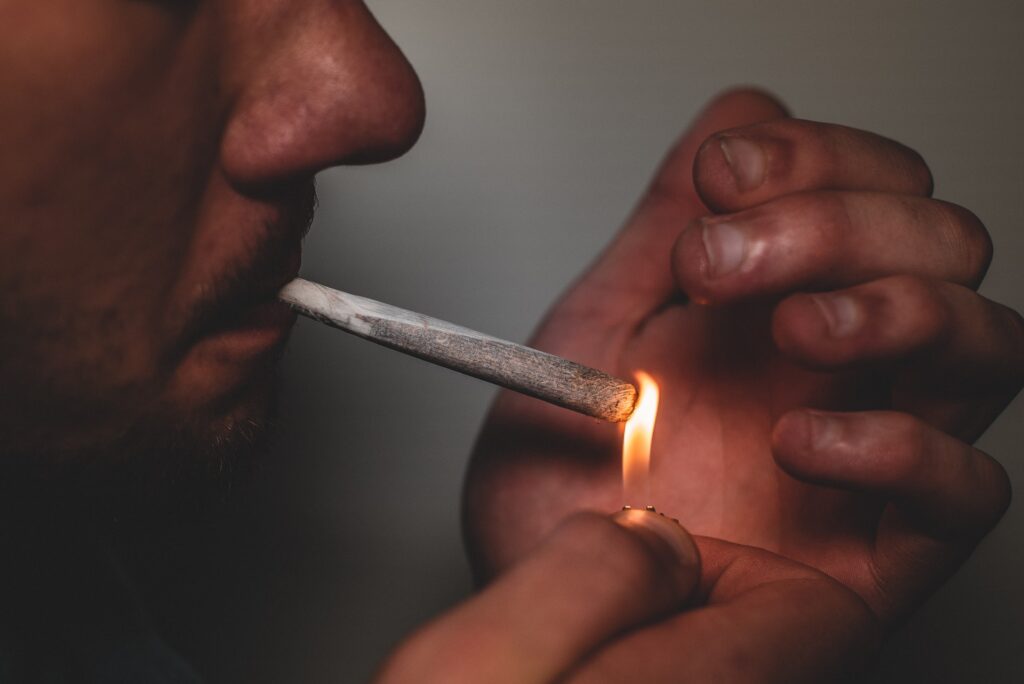 Substance Abuse by Youth in Michigan
The High School Youth Risk Behavior Survey 2019 for Michigan revealed the following: [4]
13.6% of high-school students in Michigan reported that they had their first alcoholic drink before age 13.
One in four students reported they currently drank alcohol (at least 1 drink in the past 30 days).
11.2% of Michigan youth reported current binge drinking.
Nearly 4 out of 10 adolescents said they obtained alcohol by someone giving it to them.
2.2% of youngsters in Michigan said they had 10 or more drinks in a row within the last 30 days.
37.5% of the surveyed youth indicated they had used marijuana at least once in their lifetime.
5.4% of the surveyed Michigan students reported trying marijuana for the first time before age 13.
21.6% of teenagers said they were current marijuana users (used pot/weed in the past 30 days).
7.7% of youth in Michigan reported using synthetic marijuana, also known as skunk, King Kong, K2, spice, or fake weed.
13.1% of teenagers said they had used prescription pain pills without a doctor's orders.
3.4% of Michigan teenagers reported cocaine use at least once in their lifetime.
7.5% of youth said they had sniffed glue or aerosol spray cans and other inhalants.
2.2% of high school students in Michigan reported heroin use at least once during their life.
2.6% of youth reported methamphetamine use.
2.2% of students reported steroid use without a doctor's prescription.
2.2% of the surveyed teenagers said they had injected an illegal drug into their body one or more times.
One in four teenagers reported they were offered an illegal drug on school property within the past 12 months.
Last updated: March 9, 2023