Drug use in Pennsylvania is a concern just like in the rest of the United States. In 2019, approximately 11% of people over the age of 12 in the state reported illicit drug use within the past month. Among young adults (aged 18 to 25), the problem is even more concerning, with over 20% of people in Pennsylvania in this age group reporting use of illicit drugs within the past 30 days. [1]
Of particular concern is the abuse and addiction of opioid drugs, including prescription opioid pain relievers, synthetic opioids like fentanyl, and the illegal opioid drug heroin. There were nearly 2,900 fatalities in Pennsylvania involving opioids in the year 2018. This number accounted for 65% of all drug overdose deaths. Healthcare providers in Pennsylvania wrote about 50 opioid prescriptions per 100 persons in 2018, which is comparable to the U.S. national average of around 51 opioid prescriptions per 100 persons. [2]
Alcohol and drug abuse can have devastating consequences. Addiction is a mental health condition that affects every aspect of a person's life, including health, family, work, finances, and more.
If you or someone you know is battling alcohol or drug problems, the National Drug Helpline at (844) 289-0879ℹ can provide the support and resources you need to help you in your recovery journey. This is a toll-free hotline that is available around the clock, including on holidays and weekends. Friendly and knowledgeable advisors are available 24/7 to help you find the addiction treatment you need. All calls to the hotline are completely confidential. You can call to find out about Pennsylvania drug rehabs for yourself or a loved one.
More than 5,000 lives were lost to drug overdoses in Pennsylvania in 2020. [3]But drug overdoses are preventable with the appropriate treatment for substance use disorders. Make the call today and avoid the grief surrounding the loss of a loved one to a drug overdose. Call the National Drug Helpline at (844) 289-0879ℹ and get timely help.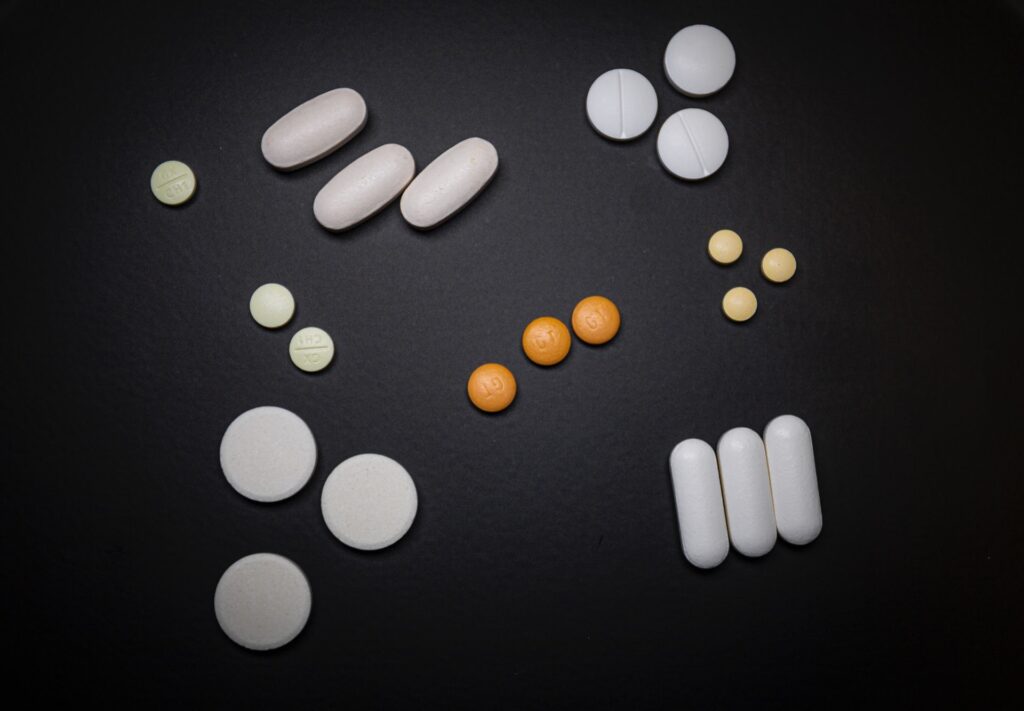 What are some of the common drug addictions treated at Pennsylvania drug rehabs?
Drugs affect a person's judgment and thinking. Besides serious health risks, drug use can lead to accidents, financial problems, and legal trouble. Some of the common substances abused by people in Pennsylvania and nationwide include:
Alcohol: over 50% of people in Pennsylvania report alcohol use in the past month.
Central nervous system depressants like benzodiazepines (available as benzos or downers on the street).
Powerful stimulants like cocaine and methamphetamine, which are highly addictive.
Hallucinogens like LSD that cause distortions in perception of reality.
Psychoactive drugs like MDMA (ecstasy/Molly).
Illegal opioid drugs like heroin.
Prescription pain relievers (opioid narcotics) used for non-medical reasons to get high.
Prescription stimulants like Adderall and Ritalin (sold on the street as Addys, Study Buddies, Pep Pills).
Pennsylvania drug rehabs provide addiction treatment for these substances and more. You can find the best drug rehab program in Pennsylvania to meet your needs by calling the National Drug Helpline on (844) 289-0879ℹ .
How quickly can you become addicted to drugs?
There is no single correct answer to this question. It is impossible to predict whether and when a person will develop a drug dependency. Various factors affect addiction, which is a complex mental health condition.
The type of drug used, the duration of drug use, and the frequency of drug use are factors that play important roles in drug addiction. For instance, certain drugs like cocaine are highly addictive. Other factors that can influence the development of drug dependency include age, gender, genetics, and environment. For example, a family history of drug addiction puts a person at increased risk of developing a substance use disorder themselves. People who start drinking alcohol at a younger age are at considerably higher risk of becoming alcoholics. Those who are regularly exposed to other drug users or to high-risk environments have a higher risk of drug addiction.
Because there are so many factors that affect addiction, there is no way of knowing how soon you can or will become addicted. One person may not develop an addiction even after several uses of a drug, while another person can become addicted or suffer devastating consequences like an overdose the first time they use a drug.
If you or someone you love is struggling with drug abuse or addiction, it is important to get help as soon as possible. Reducing or quitting drugs can improve your life in many ways, including your physical and mental health, your relationships, your work performance, your money situation, and more. But quitting drugs can be hard. That's why you should get professional help at a Pennsylvania drug rehab facility. The National Drug Helpline at (844) 289-0879ℹ can help you find the addiction treatment you need to get your life back on track.
What is the cost of drug rehab in Pennsylvania?
Drug and alcohol rehab can cost anywhere from $2,000 to $50,000 or more. On average, the cost of treatment for an opioid use disorder is around $6,500 per year for medication-assisted treatment using methadone. The cost of drug rehab is often a factor that prevents people from getting the addiction treatment they need. Yet the cost of addiction treatment pales in comparison to the true cost of drug addiction.
Various factors affect the cost of a drug rehab program in Pennsylvania. For example, people with more severe substance use disorders need more intensive and extended addiction treatment, which can be considerably more expensive than standard drug rehab programs. Some indicative prices for drug rehab in Pennsylvania are listed below. Keep in mind that no two drug rehab programs are the same.
Detoxification program: $250 to $800 per day.
Outpatient drug rehab: $5,000 to $10,000 for a 90-day program.
Intensive outpatient programs: $10,000 or more for 30 days.
Residential drug rehab: $10,000 to $20,000 for 30-, 60- or 90-day programs.
Partial hospitalization programs: $400 to $500 per day.
Medication-assisted treatment for opioid addiction: $6,000 to $14,000 per year.
To find an affordable drug rehab program in Pennsylvania that meets your needs or the needs of a loved one, please call the National Drug Helpline at (844) 289-0879ℹ .
Last updated: March 9, 2023