Approximately 8% of people over the age of 12 in Texas report illicit drug use within the past month. Drug use is most prevalent among young adults in Texas (18- to 25-year-olds), with nearly 18% in this age group reporting use of illicit drugs within the past 30 days. [1]Research on drug use patterns and trends in Texas shows that methamphetamine and cocaine are major drug problems in the state. [2]
Like the rest of the nation, Texas is also battling an opioid crisis. The state government has taken several steps in response to the opioid epidemic in Texas. The Texas Prescription Monitoring Program (PMP) and overdose prevention programs have led to a decrease in the number of prescriptions written for opiates and benzodiazepines.
Unlike in the North East, where fentanyl is mixed in heroin, resulting in thousands of drug overdose deaths, in Texas, gummy black tar heroin is prevalent, into which fentanyl cannot be easily mixed. However, drugs like speedballs and other fentanyl products remain a concern.
The DEA and law enforcement are also dealing with cannabis edibles and CBD oil products being brought into Texas from states where they are legal.
Substance use disorders can affect people of all ages and from all backgrounds in Texas. A substance use disorder is defined as the recurrent use of a substance that continues despite negative effects on many aspects of a person's life. For example, someone might continue to drink excessive amounts of alcohol despite family problems or job loss.
There are public and private substance use services available to Texans dealing with alcohol and drug addiction. If you or someone you love is struggling with alcohol or drug problems, call the toll-free National Drug Helpline at (844) 289-0879ℹ . Friendly and knowledgeable operators are available 24/7 to help you find the treatment you need. All calls are free and completely confidential. Call today and learn more about addiction treatment options in Texas.
What services do drug rehabs in Texas provide?
The services offered at a Texas drug rehab for adults and youth can include:
Detoxification: This is the process of allowing the body to flush out drugs and alcohol. The purpose of a medically supervised detox is to safely manage withdrawal symptoms that can occur when someone stops using drugs or alcohol.
Intensive inpatient rehab programs: Also called residential addiction treatment, these are programs in which a person is required to check in to a controlled and structured environment, where they can overcome their addiction. It involves staying at the alcohol and drug rehab facility 24/7, with medical supervision and emotional support.
Outpatient addiction treatment programs: These substance use treatment programs are less restrictive than inpatient programs. Participants can continue to live at home and work, but they are required to attend around 10 hours of counseling and group therapy sessions each week in a local addiction treatment center.
Medication assisted treatment (MAT): Certain types of drug dependencies, for example opioid use disorders, can benefit from a combination of treatment with medications and counseling/behavioral therapies. There are three drugs that are FDA approved for MAT: methadone, buprenorphine, and naltrexone.
Dual diagnosis treatment: This is a type of addiction treatment offered to people with co-occurring psychiatric and substance use disorders, which frequently occur together. Mental health professionals provide therapy and counseling services for both conditions, so that one does not worsen the other.
Specialized drug rehab services: Texas has some specialized drug rehab facilities that cater to the needs of specific populations, such as pregnant women, teens, etc.
An easy way to find an appropriate alcohol or drug rehab facility in Texas is by calling the National Drug Helpline at (844) 289-0879ℹ . Lines are open around the clock, including holidays and weekends. Operators are available to answer all your questions and give you further information and advice on addiction treatment programs available in Texas. The hotline number is toll-free and all calls are free of cost. Confidentiality is assured. You can call for yourself or for someone you know.
How do I know that someone close to me has a drug or alcohol problem?
Addiction is a complex mental health disorder that can look different in different people. The best way to help a person overcome this devastating and potentially life-threatening disorder is by getting professional help. The medical staff at a drug rehab facility in Texas can diagnose substance use disorders and create a customized treatment plan for each individual. Some of the signs and symptoms that a loved one needs professional help at a drug or alcohol rehab facility include:
Using drugs or drinking alcohol daily or even several times a day.
Needing more of the substance over time to get the same effect.
Having trouble meeting work or school obligations.
Doing potentially risky things like driving under the influence.
Spending a lot of time obtaining, using, and recovering from substance use.
Doing things like stealing to maintain the habit.
Attempting and failing to stop using drugs or drinking alcohol.
Experiencing uncomfortable withdrawal symptoms upon attempts to quit.
Avoiding family and friends or no longer doing things they previously enjoyed.
It can be overwhelming to get help for a loved one who is grappling with a drug or alcohol problem. The friendly and non-judgmental advisors at the National Drug Helpline at (844) 289-0879ℹ can help you figure out the next steps. The hotline is available 24/7, whether you want to find the best drug rehab in Texas or an affordable alcohol addiction treatment center nearby, or if you simply want to explore the treatment options. Advisors can also help you find rehab facilities that offer intervention services, if needed.
Delaying treatment for drug or alcohol abuse can have tragic consequences. The predicted number of drug overdose deaths in the United States in the 12-month period ending March 2021 is nearly 100,000. [3]Before you or someone you love becomes a statistic, get treatment for drug or alcohol dependency by calling the National Drug Helpline on (844) 289-0879ℹ .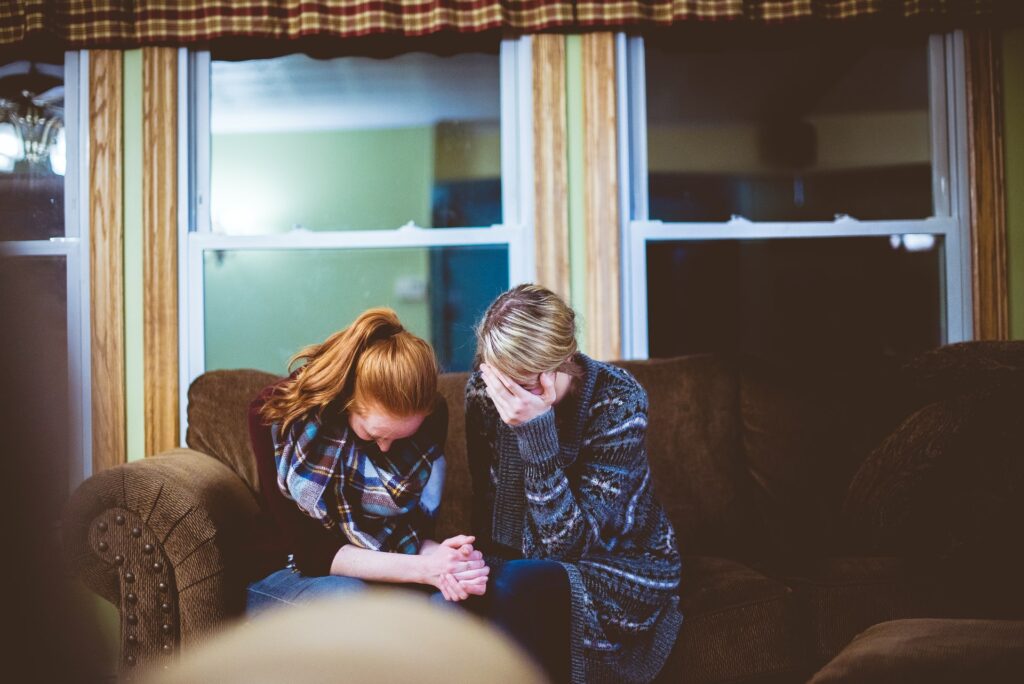 Last updated: March 9, 2023